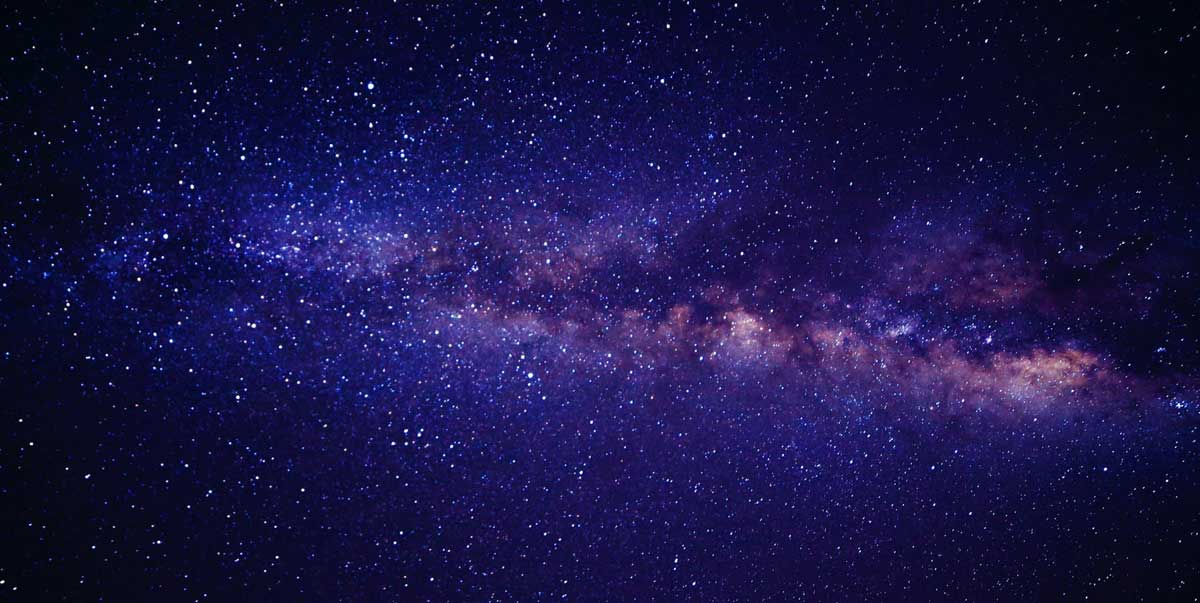 Top 25 of the Best HVAC Apps for Your Company: Troubleshooting and Maintenance Tools
---
The HVAC industry is difficult to work in, and it can be even harder to know what HVAC service apps are best for your HVAC company. A lot of companies waste time trying to solve their business-related HVAC problems without the proper HVAC business software for their staff.
However, many HVAC apps can help make your job easier as an HVAC contractor! Our team here at ServiceFolder want to make running your HVAC company easier, so we put together a list of the top ten of the best HVAC apps.
A good HVAC app will:
Troubleshoot & Diagnose Problems
Perform Inspections
Provide Quotes
Manage Customer Information
Keep Technicians Organized
Here are 25 mobile apps featuring technologies that HVAC specialists can use to support and streamline their work.
ServiceFolder
ServiceFolder is a tool that HVAC technicians can use to keep themselves organized on the job so they don't waste time going back to the office in between jobs for things like HVAC work orders or HVAC information about specific customers. ServiceFolder's HVAC business software is a mobile integrated Field Service Software.
ServiceFolder is a field service management application that manages:
HVAC work orders
HVAC parts
HVAC service quotes
HVAC inventory items
ServiceFolder makes it easy for HVAC companies to keep track of all of the crucial aspects of successfully running a business. It is the complete field service management tool HVAC companies need. If you are looking for software to manage customers, schedule technicians & give your HVAC crew access to company data at their fingertips, ServiceFolder is the best HVAC service app.
Google Drive
Another great HVAC service app is Google Drive. This will allow your HVAC technicians to store HVAC-related files in the cloud and quickly access them whenever they need to.
Google Drive is a great HVAC service app for HVAC companies that don't have much technical know-how or HVAC software expertise within their team of employees but want an easy way to store HVAC documents & service call photos digitally.
QuickBooks
QuickBooks is an industry leader when it comes to tracking financials, billing and HVAC invoicing. QuickBooks is also designed to integrate with other HVAC service app tools to make HVAC companies more efficient and profitable. Integrating with ServiceFolder's work order software for HVAC service providers creates the ultimate solutions for your HVAC business.
QuickBooks, which is cloud-based software, will let you track your HVAC company's financials so they don't get lost in the shuffle of everyday tasks. It allows HVAC service technicians quick access to their customer information at any point during the HVAC service process.
QuickBooks is built to be an HVAC company's perfect financial assistant, HVAC billing solution, and HVAC work order management tool all rolled into one. This HVAC app goes great with ServiceFolder's inventory management features to give you the complete solutions for your inventory issues.
If you'd like to learn more about how ServiceFolder can integrate with QuickBooks, check that out here! Free - 1 User
GEMAIRE HVAC Contractor Assist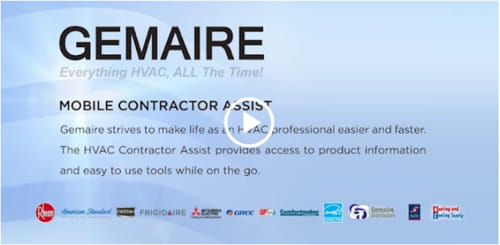 GEMAIRE is one of the best HVAC distributors in the US, and they offer a variety of apps for their customers. These apps are designed to help with every aspect of running an HVAC company from ordering products, working on bids, consulting on new projects and more.
The GEMAIRE app makes it easy for contractors to find parts they need without needing to go through a search engine or call into customer service line. All the parts and products are organized by type, which makes it easy to find what you're looking for.
The GEMAIRE app is available on Android, iPhone and iPad devices.
HVAC Refrigerant PT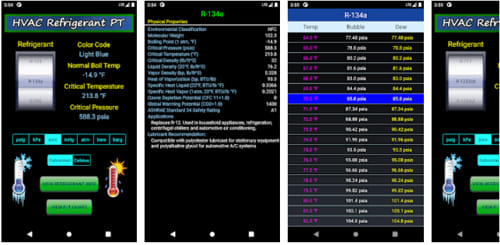 HVAC Refrigerant PT is designed for the HVAC professional. It offers readily accessible information on 33 different refrigerants, including types, temperature and units of pressure. This app can be beneficial to technicians because it allows them to quickly reference refrigerant information on the go.
The app also has customizable settings for type, °F or °C, seven units of pressure to display the data in metric or imperial measurements. It's easy-to-use interface makes it ideal for HVAC technicians who need quick access to this information on the go!
It provides information about pressure, temperature, physical properties and potential hazards of each refrigerant. For each of 33 refrigerants it features ratings and density which makes this a highly useful reference guide that will help professionals with their jobs easily without needing to consult other resources or websites
This app is available for Android, iPhone, iPad, and ios users
MeasureQuick HVAC
MeasureQuick HVAC is a powerful tool for any HVAC technician. It has rich diagnostics, data logging and reporting capabilities, which allow the user to see their performance in one place.
It also connects with select smart tools to analyze data in real-time and reference standards.
Measure quick helps ensure processes are done correctly, immediately referenced to standards, and performed consistently from tech to tech.
Available for Android, iPhone, iPad and IOS.
HVAC Pipe Sizer - Liquid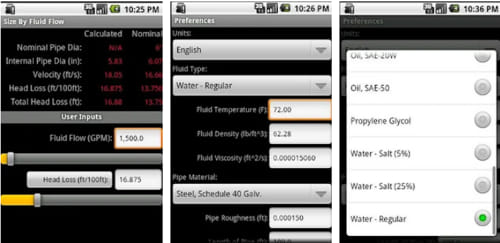 The HVAC Pipe Sizer - Liquid (Android Edition) application is a practical tool for HVAC technicians. It allows the user to size a simple pipe system, specifying the flow in GPM or L/s and either head loss, pipe diameter or fluid velocity. The results include both exact and nominal diameters with calculated velocities and total head loss.
Available for Android, iPhone, iPad and IOS.
HVAC Buddy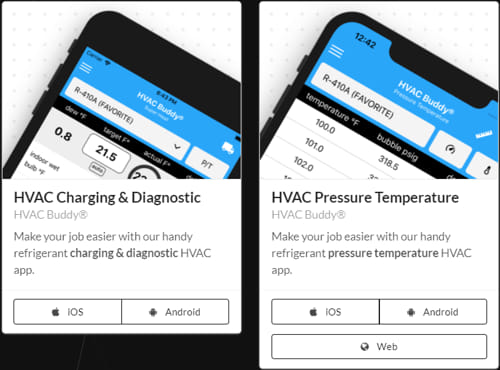 HVAC Buddy app is one of the best HVAC troubleshooting apps that delivers all of the essential information about HVAC servicing at your fingertips. It allows you to find out all sorts of info, including solutions for common problems like:
·      Diagnosing HVAC installation issues
·      Detailed instructions
·      Imperial & Metric Units
·      Calculations for Airflow
HVAC superheat Calculator
This app is excellent for HVAC technicians. It calculates superheat and sub-cooling quickly without having to use the calculator on your smartphone!
You can also determine how much refrigerant you are adding and find pipe sizes needed for a piping system. It can also calculate energy efficiency ratings, conduct pressure drop calculations on coils with different efficiencies and more, all while at the job site or in your office! The app has been downloaded over 100k times as of writing this.
HVAC SUPERHEAT CALCULATOR IS KNOWN FOR:
·      Calculate energy efficiency
·      Calculates superheat
·      Determine refrigerant amount
·      Calculate pressure drops
HVAC Dictionary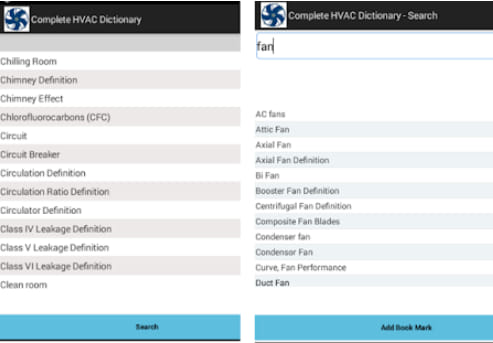 The HVAC knowledge pack dictionary is a quick and easy reference guide for all things HVAC, including 3000+ terms. The app comes with an in-app search function to quickly find the information you need, or use one of the preset categories like gas installation or electrical work. Perfect tool for newcomers and experts alike!
HVAC service apps are designed specifically for professionals who want to get their hands on some expert advice from people who know what they're talking about before making a decision.
HyTools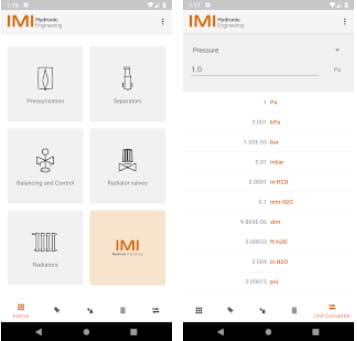 It's an android and iphone app created by IMI Hydronic Engineering International, which is an expert in hydronic distribution systems and room temperature control.
The app is a hydronic calculator that has been specifically designed for technicians to use when troubleshooting and solving problems with their heating, ventilating, or air conditioning systems.
It's a great tool for both residential and commercial HVAC professionals who need an easy way to calculate how much water they can pump from one point to another without overloading the system.
It simplifies the HVAC calculations and conversions by including a powerful calculator, application programming interface (API), and support for multiple languages. It offers a variety of features such as the ability to create and edit HVAC calculations, conversions between different units, and access to multiple
HVACR Fault Finder
If you are a contractor who is looking to diagnose your compressor, enter the flashing "alert" code or tap on the module and identify codes. This app allows contractors to easily access compressor electronics product specifications and diagnose system faults.
The hvacr fault finder app helps HVAC technicians diagnose system problems by providing an interactive flow chart that leads them to the cause of a problem. It also provides corrective actions for these causes and suggests what to do if they are unable or unwilling to complete the desired action themselves.
The HVACR fault finder app is available for Android, iPhone, iPad, and ios systems.
HVAC CHECK & CHARGE
HVAC Check & Charge can be found in the app store that will let you perform on-site refrigerant charge calculations. These calculations are vital to HVAC service providers because they can help an HVAC contractor calculate how much refrigerant is required on demand.
HVAC Check & Charge is an excellent app that makes it easy to calculate how much charge you need on-site before refilling a system with a new refrigerant at the beginning of the season.
HVAC Check & Charge Types of Calculations
·      Superheat
·      Subcooling
·      Airflow
·      PT Charts
·      Psychrometric
iManifold
iManifold is a smart app that HVAC technicians can use to troubleshoot any problems with an air conditioning system. The easy-to-use interface also makes it easy for HVAC technicians to keep customer HVAC systems running efficiently.
What makes iManifold so great is its line of hardware products to compliment the iManifold app. Hardware products like their airflow measurement kit and thermostat probes make it easy for HVAC contractors to find HVAC problems in the field.
The Manifold company is a complete HVAC company that not only manufactures smart HVAC products but also develops the best quality hardware and software tools to support their HVAC contractors around the world.
iManifold Supplies the HVAC Industry With:
·      Gauge Sets
·      Wireless Probes
·      Cloud-Based Software
·      Top-Notch Troubleshooting
HVAC Flashcards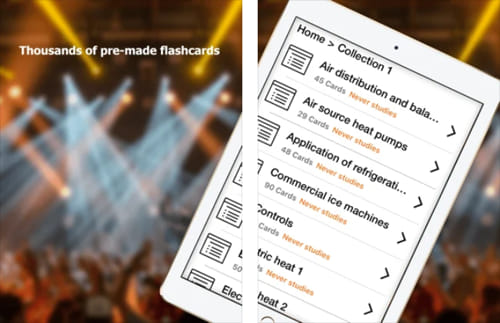 HVAC Flashcards is an app for learning about heating, ventilation and air conditioning. It includes over 200 flash card-style questions with multiple choice answers. You can also zoom in and see the question and answer on a larger screen for easier reading.
HVAC Flashcards is available to download from the Apple App Store or Google
ServiceTitan HVAC Load Calculator
The ServiceTitan® HVAC Load Calculator is a web-based application that enables commercial building owners to calculate the size of an air conditioner or heater needed to cool and heat their building.
The application is available at no cost and does not require any technical expertise to use. The calculator takes into account the building's square footage, windows, insulation type and other factors in order to determine the size and type of air conditioning or heating system necessary.
iHandy Level
This iHandy Level app is your levelling tool. You can use it to quickly and accurately measure angles, horizontal surfaces, vertical surfaces and flatness of objects up to 180 degrees with a simple swipe!
You can also move the phone around without affecting accuracy or calibration. This saves you time when moving from one location in your work area to another while ensuring that what you measured (levelling an HVAC unit) is saved for future references.
IHANDY LEVEL HELPS HVAC TECHNICIANS WITH THE FOLLOWING:
·      Accurate levelling for HVAC systems
·      Saves time while measuring
·      Saves previous measurements
HVAC Duct Sizers
HVAC Duct Sizers is an app for sizing HVAC ducts. It's the #1 selling duct-sizing app on the Apple iPhone and iPad. The free version of this app has been downloaded over 3,000 times and includes a constant friction method to size HVAC ducts with precision.
Duct Sizer is a digital version of the classic Trane Ductulator.
This app is available for iphone users
HVAC Load Plus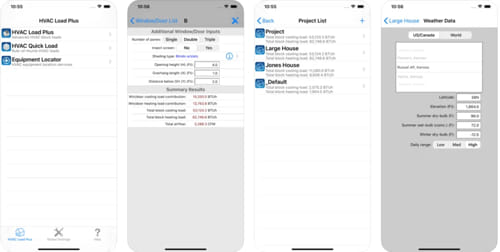 The app HVAC Load Plus was created to give field staff the ability to input data from their mobile devices straight into a database. This allows them to save time by inputting data right away, and it's a great companion when they're in the field.
HVAC Load Plus is a great app for HVAC technicians looking to calculate loads on site. It's easy to use, has an intuitive interface and can calculate different types of loads like heating or cooling load.
It allows users to input data about weather patterns, construction schedules and even the season in order to accurately predict how much power will be required for each system during that time period. Pie charts are also easily created with this tool which save all their calculations so they won't have to make them again.
CoolCloud HVAC
The CoolCloud HVAC app is different than other apps because it's designed for service technicians and customers. It gives users the ability to connect and communicate with their air handlers and furnace control boards remotely, which allows them to be proactive in maintaining customer equipment.
Free on Google Play and the App Store
Duct Calculator Elite
Duct Calculator Elite™ is a duct calculator that has the easiest and most straightforward interface to enter values with precision. It's designed for HVAC technicians who want to calculate air flow, static pressure, and heat transfer coefficient in residential or commercial buildings.
Features
Duct Size by Airflow mode
Duct Size by Dimension
Pressure Drop Mode
Convert between Length, Pressure Drop, and Friction values
Friction loss equations
Bluon HVAC
This top-rated app lets you take complete control of your customer's home comfort with the most precise and accurate settings for over 35,000 different HVAC models. It will give you manuals & service info to help your HVAC technicians on a service call.
Bluon HVAC is a great HVAC app for any technician who needs to quickly find the info they need about an HVAC model. It will help your technicians diagnose problems, make recommendations, and offer service options efficiently.
Bluon HVAC will also assist your team with the proper bid calculations based on the labor, parts & amount of refrigerant. Having the bid for an HVAC installation will give you the upper hand because it will look more professional.
COMPLETE HVAC DICTIONARY FREE
Even though we have the complete HVAC dictionary free app listed last, it's not any less important than the other HVAC service apps mentioned above.
It will give you a complete glossary of HVAC terms to help your technicians provide accurate service options to customers without confusing them with terminology that doesn't make any sense.
Features of This Mobile App Dictionary
 ·      Over 3000 Related Terms
·      Search Function
·      Bookmarking
Using this mobile app is important for any HVAC contractor who wants to know the definitions for any word related to an HVAC service. When your technicians know how to talk about HVAC systems intelligently, they will be able to provide the best service to your customers.
HVAC Refrigerant Slider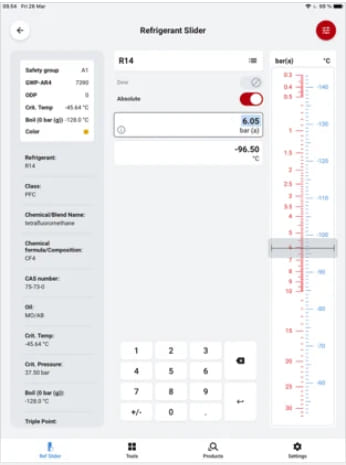 The Danfoss Group is a Danish company that focuses on HVAC and refrigerant technology. They have developed the Refrigerant Slider app to help users easily convert between pressures and temperatures in different refrigerants. The app covers 69 different refrigerants based on NIST properties, making it easy for users to quickly convert between pressure and temperature.
The Refrigerant Slider app is also easy-to-use, with no frills or complicated features. It's just an efficient pressure to temperature converter.
The app contains important information, such as GWP and ODP of refrigerants. It also covers pressure-to-temperature conversions for AR4 and AR5 values according to European F-Gas regulations. This HVAC Refrigerant Slider is best suited for technicians who have a need to convert pressures into temperatures quickly with the ability to switch between them when they are in Europe.
It is an all-in-hvac app is in the iphone and android
HVACR Fault Finder
HVACR Fault Finder is a troubleshooting app that provides the HVAC technician with a systematic approach to troubleshooting. It gives you step-by-step instructions on finding and fixing faults in heating, cooling, or refrigeration systems. It also provides information about different parts of any given system with digital manuals and videos. HVACR Fault Finder takes advantage of the CoreSense technology giving it an edge over other HVAC apps.
THE HVACR FAULT FINDER PROVIDES THE FOLLOWING BENEFITS:
·      Troubleshooting
·      Manuals and videos
·      CoreSense technology
HVAC business apps
Business apps for the HVAC industry make it easier to run a smooth HVAC business and include accounting, fleet management, business software, and parts management.
HVAC calculator apps
HVAC calculator apps is a type of software that performs calculations needed to calculate the heating and cooling requirements for an area. These apps can be downloaded as either paid or free applications from the Google Play Store, the iTunes App Store, and other similar app stores.
Some apps for HVAC calculations include:
-HVAC Load Calculator
HVAC Learning Apps
"Heating, ventilation and air conditioning (HVAC) systems have been around for a long time. However, the design of HVAC systems has evolved over the years to meet the demands of modern living. Today, there are many HVAC learning apps that can be accessed on Android phones or iPhones to help increase the knowledge about how these systems work.
HVAC apps that teach about the basics of HVAC systems, such as how they work and what to look for in a system when shopping, are available on many platforms.
HVAC Utility Apps
HVAC utility apps are a must for homeowners and professionals alike. These mobile applications can save you time by giving you access to the latest information on HVAC systems at your fingertips, including everything from system diagnostics to tips on how best to maintain efficiency.
HVAC Troubleshooting Apps
HVAC Troubleshooting Apps are designed to be used for anyone who is in need of assistance with their HVAC system. The apps can provide the user with a variety of troubleshooting techniques and solutions.
An excellent hvac app for iOS devices is the Heating & Cooling Troubleshooter. This app is designed to assist with troubleshooting and repairs of heating, ventilation and air conditioning (HVAC) systems.
HVAC Service Apps
The apps are designed to be used on smartphones, tablets and the iPad. They include HVAC equipment diagnostic tools for professionals as well as simple-to-use apps for homeowners.
Wrapping up the most complete list of HVAC service apps
If you're an HVAC contractor, then there are some great apps to help your technicians diagnose and fix problems quickly. Whether they need information on the model they are working on or how much refrigerant is needed for an installation.
These top ten HVAC service apps will make getting your installed HVAC systems up and running easier than ever before. From troubleshooting to bidding, all of these tools can be found in one place with just a few taps from your phone screen.
If you want more insight into what we have listed here today, you can use the top-rated HVAC app, ServiceFolder, for free for small teams of 3 or less! It is the best one since it has a variety of features that make it easier to run your HVAC company.
ServiceFolder Technician Mobile App on PlayStore
ServiceFolder Technician Mobile App on AppStore
What's great is that most of these HVAC service apps are free & easily downloadable on android or iPhone. So, what are you waiting for? Download these HVAC service apps and start providing better customer service today.

Try

Now
---
ServiceFolder's field service scheduling software free plan is perfect for small businesses with up to three people or less. It includes time tracking, scheduling, and mobile app features that make it one of the best mobile field service management software solutions for small businesses available. It is perfect for any small business company within the field service industry that wants to use technology to increase performance and productivity.