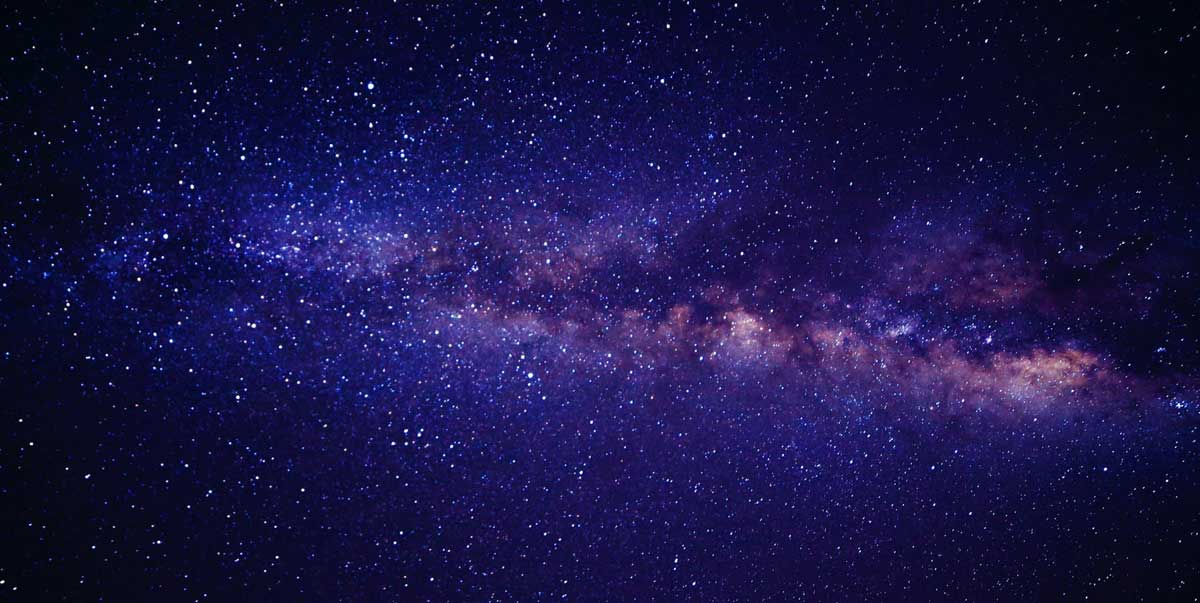 Best HVAC blogs for HVAC technicians and homeowners
---
If you are looking for the best HVAC blogs that will help keep you up to date on industry news, please read on. There are many different types of HVAC blogs out there, but we have picked our favourite ones. These blogs can be great resources for HVAC professionals, HVAC businesses and even homeowners who want to stay informed about new products or legislation changes in their field.
ServiceFolder's Field Service Management Software provides complete software solutions for back office and field service technicians in the HVAC industry.
Please note that this list is not exhaustive but rather an overview of some great resources for any HVAC professional looking to learn more about their industry.
How the best HVAC blogs can help HVAC professionals
As mentioned, there are many different types of HVAC blogs out there. Some focus on industry news and how it impacts technicians or professionals in the field. Others provide information about new products that you can use to improve your business processes. Finally, some are more focused on educating people interested in learning about this type of work but don't know much yet (e.g., students).
What is great about all these resources is that not only will they keep you up to date with current trends within the industry, helping you grow technically as an employee/business owner - but they'll also give you ideas for making the most out of what's being offered right now in terms of tools and technology!
What to consider when choosing an HVAC Blog?
Of course, not all HVAC blogs are created equal. Some of them might be more focused on technical details, while others will give you general information without getting too deep into the nitty-gritty and some on commercial HVAC services. To make sure that you find a blog that is relevant to your needs and interests, consider what type of content would work best for you:
Answer these questions before choosing an HVAC blog
Should I look for HVAC blogs focused on industry news updates?
Would it help me to learn about new products in order to improve my business processes?
Is there anything else specific I'm looking for? (e.g., HVAC units or air conditioning blog)
Do they provided solutions to common HVAC problems?
Asking yourself these questions before starting your search should narrow down the list significantly! Then, once you're ready on your HVAC blogs list, start reading through each one of them and see which ones have what you're looking for. You can bookmark your favourite HVAC blogs to easily access them from your browser homepage and get access to new posts as soon as they are released.
We have compiled a list of the best HVAC blogs below that you can check out to see if they are a good fit for you.
List of HVAC Blogs
1. National Air Warehouse Blog (insights for HVAC professionals)

This HVAC blog is excellent for technicians and professionals who want to know more about marketing their business. The National Air Warehouse is a company that provides HVAC equipment to businesses, and they often share information about their products on this blog.
The National Air Warehouse started as an AC installation company, so they also have many insights to share about the industry as a whole. The blog posts are usually very informative and sometimes include case studies that can help you improve your business processes.
2. Adventair Blog (Air Conditioning Service)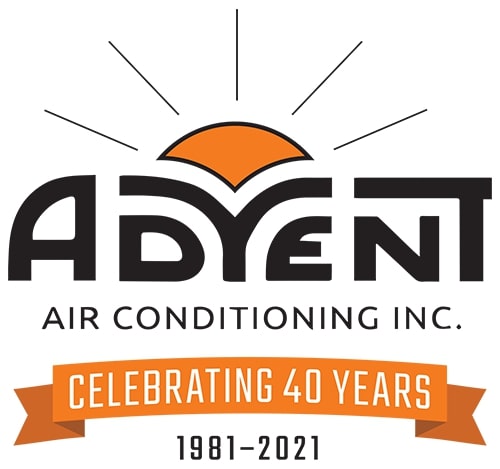 Advent Air Conditioning Inc runs this blog and is an excellent source of information about air conditioning and heating. Adventair has been in business since 1981, so they also have many helpful insights to share! Although their posts are not as frequent as other blogs on this list (likely because they work with larger companies rather than individual HVAC professionals), it often includes handy tips when there is new content.
For example, one recent post was about how to keep cool in Texas during the summer. They provide advice on how to improve your home's airflow by adjusting some basic settings around vents and grates. Advent Air Conditioning provides air conditioning and heating services exclusively in the Dallas-Fort Worth area.
3. Arista Air Blog (HVAC & Refrigeration Company)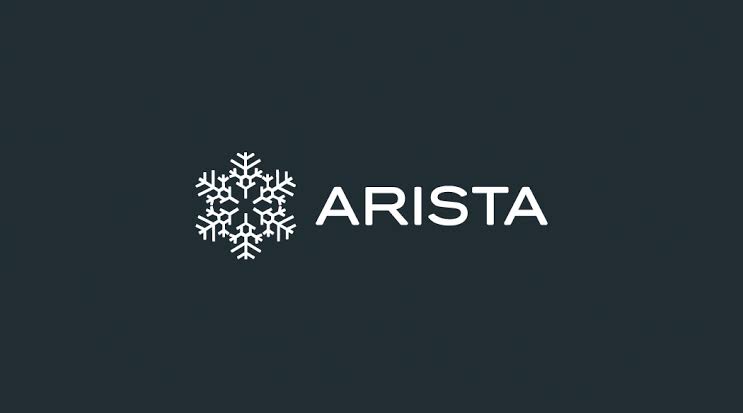 This HVAC blog is an excellent fit for technicians and HVAC professionals who want to stay up-to-date with the latest technology. Arista provides heating, cooling, and ventilation along with refrigeration services in the New York metro area. The company started as an AC installation business, so they have many tips to share on improving your systems at home or in your office building. For example, they recently shared some information about chiller units that are being used more frequently by food suppliers because of their efficiency compared to other types of equipment.
In addition to these blogs related to HVAC industry news or new product releases/trends within the field, general marketing resources can help HVAC professionals learn more about growing their HVAC business.
ServiceFolder offers solutions for many industries
Construction
BioTechnology / BioPharma
Electrical Services
Designer/Engineer
Fencing Services
Cleaning and Flooring Services
Garage Door Services
Lawn & Landscaping
Handyman Services
Home Inspection Services
Home Media Services
HVAC Services
Painting Services
Fire & Safety
Plumbing
Property Management
CCTV, Security, Alarm
Solar
Installation & Maintenance
Windows/Doors
Pest Control
4. ACCA Blog (HVAC information/Resources)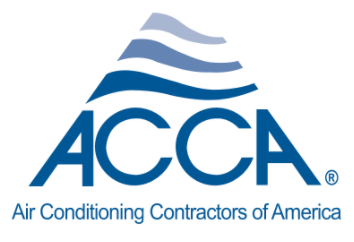 The Air Conditioner Contractors of America (ACCA) is a national organization that provides resources for HVAC professionals and HVAC business owners. They have a blog where you can find tips on everything from handling customer complaints, learning more about marketing your business effectively and what kind of training programs are available, and staying up-to-date on federal legislation affecting the industry.
Many other organizations also provide information geared explicitly towards HVAC business owners. For instance, organizations like The National Air Duct Cleaners Association (NADCA) focus specifically on educating people in this field so they can use their services to improve the indoor air quality at home or office spaces.
5. Contracting Business HVAC blog (HVAC market trends)

This HVAC blog offers information that is applicable to HVAC contractors and marketers. The blog posts are informative and easy to read with short titles (so the whole post doesn't seem overwhelming). They typically provide valuable tips on how to stay updated with the ever-changing and evolving HVAC industry. Any HVAC professionals can make use of their contracting business insights to learn how successful HVAC businesses leverage business trends. They are one of the first blogs to be updated with the latest HVAC products and market trends as soon as they are out—a great way to stay up-to-date on all types of technology used in this field.
6. ACHR News (HVAC business news)

ACHR News stands for Air Conditioner, Heating and Refrigeration News. ACHR is an HVAC weekly news magazine that writes about HVAC systems, technology and news. Some of the most common topics they write about are new product releases/trends within this field, tips on staying updated with industry trends, HVAC business advice (like understanding your target market), and some unique stories. They provide the latest news on HVAC technology and HVAC business advice.
This blog is an excellent resource for HVAC companies who are just starting since they can find updated news on the HVAC business trends and find tips on how they can improve their HVAC business.
7. HVAC.com Blog (HVAC Guides)

The HVAC.com blog is one of the favourite HVAC blogs out there. They write about new products, HVAC tips for residential and commercial purposes, HVAC videos, and HVAC systems. They write everything about HVAC and are beneficial not only as the leading online HVAC resource directory but also as a guidebook for anything HVAC-related.
8. Sila Blog (HVAC Queries)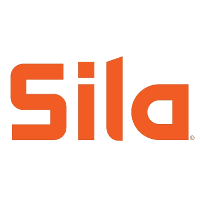 Click Here (HVAC Queries)
Since its inception in 1989, SILA has been working closely with HVAC industry professionals in various services, including plumbing, heating and air conditioning, and home automation. They have an informative blog where they write about how to improve HVAC systems, air conditioning, choosing the right HVAC products, indoor air quality and other services related to plumbing and home automation.
The Sila Blog is curated to focus on the common HVAC queries in both residential and commercial fields. These blogs not only provide insight into different types of technology being used but also offer helpful advice from successful people who work in various positions within the industry.
Get started with ServiceFolder
Manage Jobs & Staff
On Site Quote and Invoice
On Site Notes and Photos
Sync with Quickbooks Online
Print Designer for all Documents
Equipment/Asset Management
Customer Management
Leads Management
Inventory Management
Customer Notifications
Customer Fields
PriceBooks
9 Just Venting (Goodway HVAC Blog)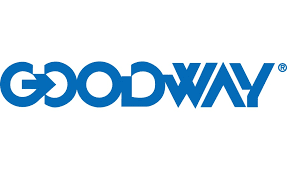 Just Venting is brought to you by Goodway that provides a blogging platform for HVAC professionals. They write about various topics that are HVAC related. They also discuss some of the latest HVAC product releases while providing relevant industry information for technicians. Just Venting is one of the leading blogs that touch on every aspect of HVAC, from environmental, social to personal aspects. Energy efficiency, Slick building syndrome, LEED standards and HVAC maintenance solutions are some of their highlights. Their corporate goal is to build interaction between Just Venting readers and Goodway customers.
10. Service Champions Heating and AC Blog (HVAC Education)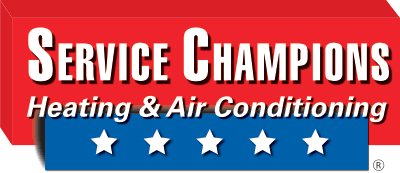 Click Here (HVAC Education)
Service Champions Heating and Air Conditioning is a blog that provides HVAC tips, customer service advice for technicians, equipment reviews, and news about the heating/cooling industry. They have been doing quality work on air conditioning, heating and energy efficiency, so they definitely have some helpful information to share with their customers.
The blog educate readers by offering great insight into products being used, how HVAC technology has evolved and how to cope with future trends. The future holds many changes when it comes to HVAC systems - something like Smart Homes will require you to install smart thermostats (like Nest Thermostat). These are just an example of what's trending.
11. Women in HVACR Newsletter (HVAC for Women)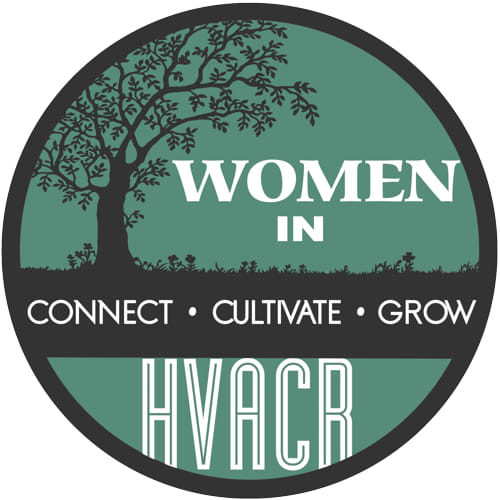 Women in Heating, Ventilation and Air Conditioning-Refrigeration started as a way to provide women with information on different aspects of the HVAC industry, including business advice. Recently they have been focusing more on updates from the heating/cooling world since that's what their audience is looking for.
The newsletter is an excellent source for women who want to become professionals in the HVAC industry since they get relevant information from experienced women's perspectives. Not only do they share their experience, but they also provide insight into how to make a successful career in the HVAC business as a woman.
12. ESCO Group Blog (HVAC Opportunities and Events)

ESCo Group is a global company that offers air conditioning, refrigeration and air distribution solutions. Their blog provides helpful insight into how HVAC professionals can succeed in the industry by writing about career advice for technicians, air conditioners reviews, and equipment/product updates from the ESCO group itself.
The main goal of this blog is to give home HVAC professionals accreditation for their HVAC knowledge by providing opportunities and educational programs. They are an educational group that provides information on different products being used so learners can understand what's trending right now. The group also educates them on aspects like energy efficiency (how your AC system consumes less power than before) and the home services industry. Regularly check the blog for industry events, updated accreditation programs and achievements of HVAC enthusiasts.
Get started with ServiceFolder
Manage Jobs & Staff
On Site Quote and Invoice
On Site Notes and Photos
Sync with Quickbooks Online
Print Designer for all Documents
Equipment/Asset Management
Customer Management
Leads Management
Inventory Management
Customer Notifications
Customer Fields
PriceBooks
13. Energy Vanguard (Home Energy Audits)

Energy Vanguard as a company strives to improve and upgrade the performance of home HVAC systems; a healthy residential HVAC system is the first step to achieve this. The Energy Vanguard blog features heating and air conditioning topics, home energy and building science audits.
Their blog is one of a kind because they offer support for residential HVAC professionals by offering helpful posts about how to save money on energy bills or help customers understand home comfort better. Manufacturers and government agencies reap various benefits from their building science research projects and homeowners from home energy audits.
14. Champion AC Blog (AC maintenance)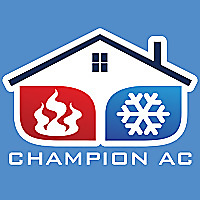 If you are looking for daily AC solutions and tips, Champion AC is the blog to check. The content on their website covers topics like safeguarding your HVAC units during harsh weather, maintenance tips and air conditioner problems. They have a more relaxed tone and are less technical, so it makes sense why novice HVAC contractors easily grasp the basics from this air conditioning company blog.
Champion AC is an HVAC company in San Antonio, TX providing energy-efficient solutions using green HVAC technology. As a veteran air conditioning company, their do's and don'ts topics on air conditioning units keep HVAC technicians informed without fail.
15. Homesense Heating and Cooling (HVAC Homeowners)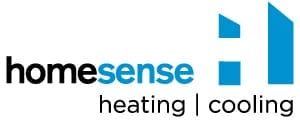 Homesense Heating and Cooling is an HVAC Blog for HVAC professionals and homeowners with topics carefully curated into various sections. Homesense Heating and Cooling are based out of Indianapolis, with their services gaining popularity within the surrounding areas. Their blog gives homeowners tips on HVAC units, troubleshooting heating and air conditioning and the occasional service discounts and deals.
The HVAC technicians have access to more detailed HVAC topics about heating systems and the home services industry. The blog also focuses on the importance of heating and cooling systems to a comfortable home environment. Most homeowners appreciate how the blog tackles common questions related to home HVAC system.
Bottom Line
There are a variety of HVAC blogs with a focus on different HVAC topics. Some blogs like ESCO Group covers topics on HVAC careers and events, whereas the Energy Vanguard blog focuses on energy audits. You can find a wide range of blogs for technicians, businesses, and homeowners in the list above, with many highlighting special events or seasonal topics.
The above list of HVAC blogs is an excellent resource for HVAC professionals and homeowners. The best thing about them is that they are constantly updated with the latest news within the industry, upcoming events or educational programs. Any HVAC business or homeowners can check the HVAC blogs featured to learn more about home comfort and energy-efficient HVAC systems, HVAC industry trends, modern HVAC programs and more. All HVAC blogs are unique in their own way, but some are just more informative than others.

Try

Now
---
ServiceFolder's field service scheduling software free plan is perfect for small businesses with up to three people or less. It includes time tracking, scheduling, and mobile app features that make it one of the best mobile field service management software solutions for small businesses available. It is perfect for any small business company within the field service industry that wants to use technology to increase performance and productivity.