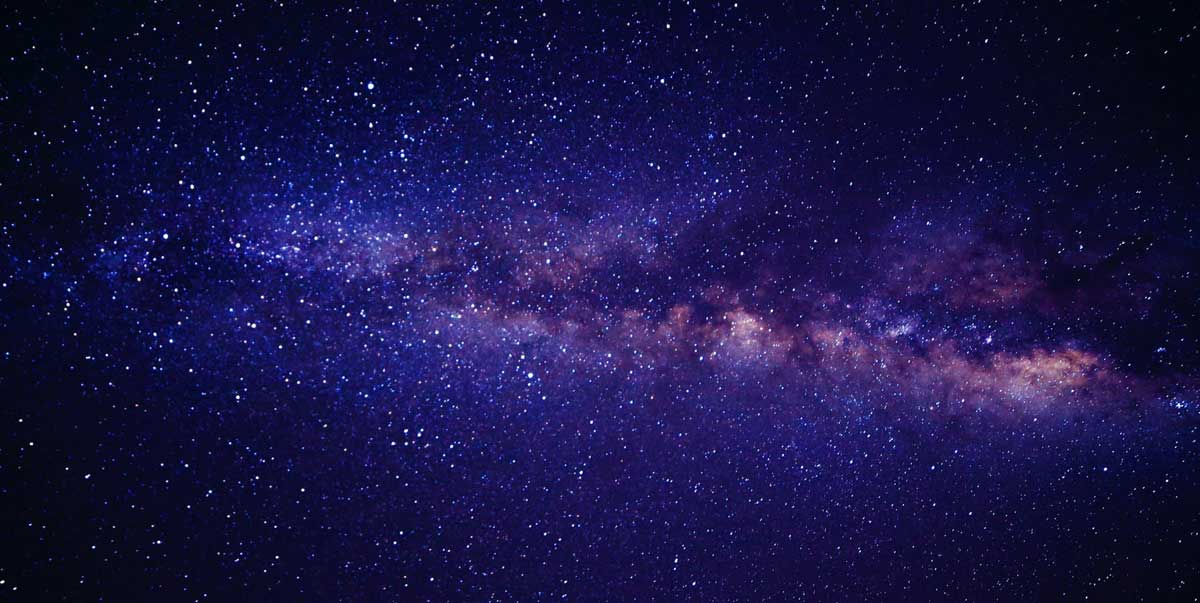 Field Service Franchise Management Software - Features
---
As businesses, you will always want to look out for programs that can help you in the long run. One of the main reasons why not everyone wants to branch their business is because it is extremely risky. Moreover, a lot of trial and error is involved in the business.
But, if you are looking out for ways to expand your business, then a franchise management software is the right to choose. The field service franchise management software can contribute to help your business in an organized manner. The right software can eventually help to manage your business while helping you stay in touch with the franchisee candidates. Moreover, it can help with easy and smooth business integration.
What is field service franchise management?
The field service franchise management refers to managing a company's franchisee resources and complete details of the clients. Some of the common functions that the field service franchise management can take care of include scheduling and dispatching work, driver safety, ultimately taking care of the property, billing and more.
The field service franchise management software can cater to companies' needs who regular services, repairs, and provide complete installation. The cloud-based software further helps with field service management in an organized manner. Some of the common industries in which a field service management software is used include
Telecommunications
Healthcare
HVAC industry
Gas utility
Postal and packaging sector
What are the features to look for?
The field service management software can play an important role in building your brand's image. However, it is essential to use franchise software properly.
Some of the common features you should look before choosing the management software include the following
Inventory management
The field service franchise management software should be capable of inventory management. The software should be able to process orders and tracking products.
Moreover, software should also cater to your audience's needs by ensuring an efficient supply. The software should allow you to keep a look over your business' franchise so that you can stay within the budget without overspending.
Operation management
If you want to develop brand awareness, you need to start from the initials. The right operation management strategy can play an important role in boosting your business.
With the help of software, you can track the data of your business within the dashboard format. Furthermore, the software should be able to help with managing price, quality, inventory and supply. As a result, you can indulge in employee management accordingly.
Reporting
Every management software should have good reporting features. Your business wouldn't work effectively if there is no proper reporting. The right software can play an important role in offering better business insight and also contribute to its performance. You will not need to record everything as the software would do it on your behalf easily.
What can ServiceFolder provide value Franchises/Branches?
Franchisor has a ready system operating in the cloud. Hence no initial setup cost for the franchisor.
ServiceFolder readily provides the following out-of-box features for the franchisor
Have their own Jobs and WorkOrder Management.
Have their own Users/Technicians.
Have their own Customers.
Have their own Inventory, opening stock quantity and balance.
Have their own Invoice numbering schemes.
Have their own Tax structure.
Have their own payment modes.
Management can easily switch between franchises based on the permissions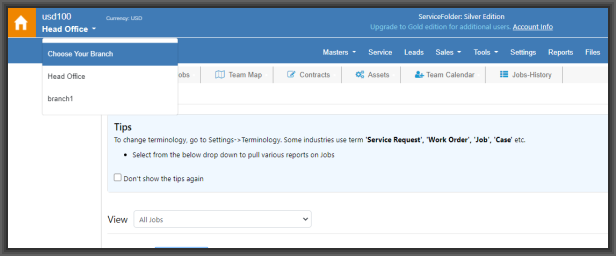 Management can create a branch/franchise easily and ready to go


Try

Now
---
ServiceFolder's field service scheduling software free plan is perfect for small businesses with up to three people or less. It includes time tracking, scheduling, and mobile app features that make it one of the best mobile field service management software solutions for small businesses available. It is perfect for any small business company within the field service industry that wants to use technology to increase performance and productivity.