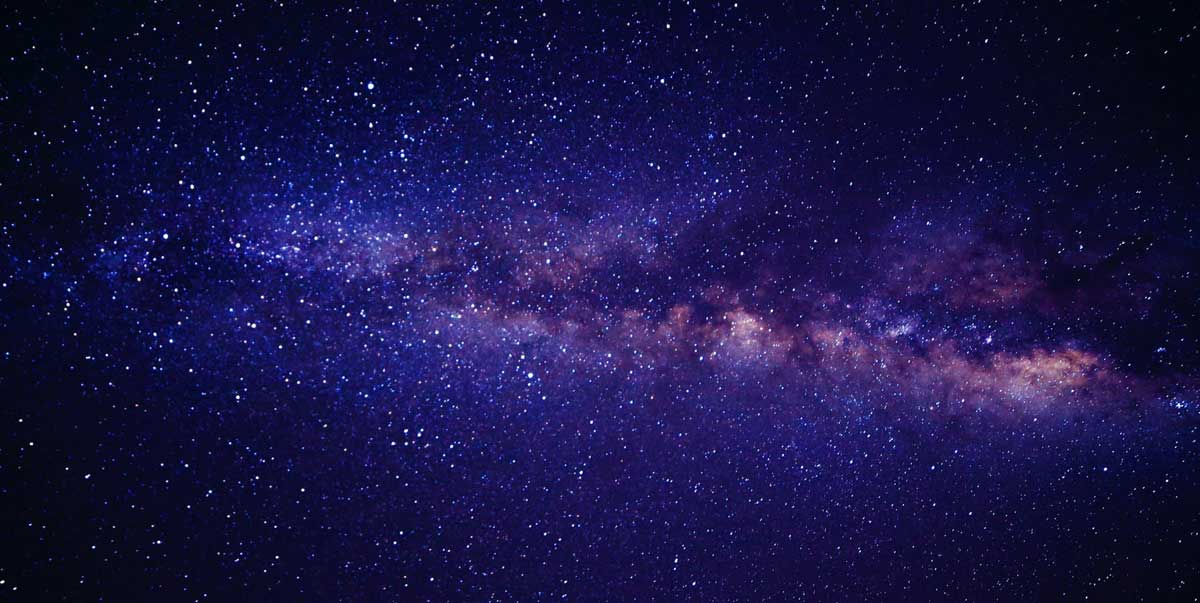 Field Service Franchise Software - Benefits
---
Managing a large franchise can be tough. Thanks to the franchise software, managing large enterprises has become pretty easy. The cloud-based field service franchise software can help users to handle even large businesses easily.
The field service franchise software is the same as retail software that can allow details of complete retail tools. One of the best benefits of the software is that it can hold multiple sites as well as franchise holders helping with the smooth flow of data. The franchisors are free to choose or control the data flow.
But that is not all, some of the prominent benefits of field service management franchise software include the following
Simplifies the operation
Having a franchise software can play an important role in simplifying the different operations. The franchise owners can use the cloud service to adjust and create module access to manage the company storage fluctuations.
It is essential to get your hands on the right software. Most of these field service franchise software make sure to have active teams who can easily handle complex issues. As a result, your business' problem will be easily handled, and you can eventually expand the business as well. These types of software are available everywhere and you can regulate the functions even when the office isn't functioning.
Better security
The franchise software is extremely safe. You can manage your business flow while being assured that the business data is 100% safe. Most of them are backed by a remote server.
The digital database maintains accuracy and can be protected against the risk of damage due to any technical faults. You can also transfer the data in the local library in case of an emergency. It is safe and secure to use.
Better sales
If you are trying to increase your product sales, the field service franchise software can be an optimized advantage. How your customer returns to your business entirely depends on your services. If your business has more outlets, it is likely to get more revenues.
This is also essential for maintaining customer loyalty. Furthermore, it will help to boost sales as the software will eventually manage the clientele more than stores. Although in-store customer interaction is completely dependent on the franchise, the software can play an essential role in increasing sales.
Better marketing strategies
The right field service franchise software is well aware of your businesses and can allow boost marketing. While an individual can only market in a limited amount, franchise software will boost. The service franchise software helps to regulate businesses with more flexibility and freedom.
The marketing campaign is strategized depending on the performance. As a result, you can adopt and implement these strategies into your business real-time.
Efficient setup
You don't need to be worried about setting up a new office if you have the field service franchise software. As long as you have an internet connection, you can operate your business from any location.
What can ServiceFolder provide value Franchises/Branches?
Franchisor has a ready system operating in the cloud. Hence no initial setup cost for the franchisor.
ServiceFolder readily provides the following out-of-box features for the franchisor
Have their own Jobs and WorkOrder Management.
Have their own Users/Technicians.
Have their own Customers.
Have their own Inventory, opening stock quantity and balance.
Have their own Invoice numbering schemes.
Have their own Tax structure.
Have their own payment modes.
Management can easily switch between franchises based on the permissions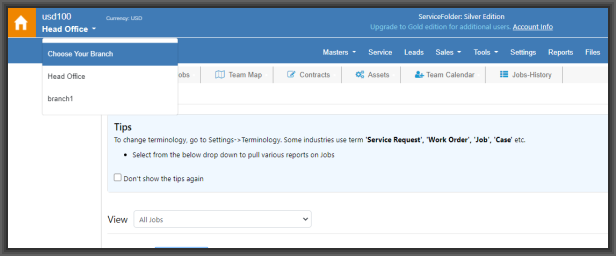 Management can create a branch/franchise easily and ready to go


Try

Now
---
ServiceFolder's field service scheduling software free plan is perfect for small businesses with up to three people or less. It includes time tracking, scheduling, and mobile app features that make it one of the best mobile field service management software solutions for small businesses available. It is perfect for any small business company within the field service industry that wants to use technology to increase performance and productivity.