Pricebooks are a great way to track and communicate your costs for different types of projects, including repair and maintenance. They can be a useful tool for any HVAC company or business. There are two main types of Pricebooks: Regular Cost and Billing Cost.
Regular Cost is basically the cost of your HVAC service, like labor and parts. These costs are typically fixed for a specific time period (i.e., one year) or are averaged over a longer time period.
Billing Cost is the total cost of your HVAC service, including Regular Cost plus any other expenses that may apply to your project
HVAC pricebook
A digital HVAC pricebook is a report that provides you with the service estimates for your business. You can use this to eliminate any grumbling or guesswork, allowing technicians to provide solid service estimate numbers. Additionally, it makes it really accurate for you since it's digital and easy-to-use.
In order to get a handle on your HVAC pricebook, it is important that the information in the book is correct and up-to-date. The more discrepancies there are, the harder it will be for you to use this tool properly.
Guide to create smart HVAC pricing
Before you start creating a price book, it's important to know what your company is trying to accomplish. The business objectives should be clear when the price book is being created. It also helps if you have a firm idea of how much profit margin your company expects in order to create a realistic pricing structure for consumers and competitors.
Once the objectives are set, it's time to calculate what product or service will best meet those expectations while still providing an ideal profit margin for the company.
Benefits Of A Template And Why You Need It
A pricebook template is a tool that's designed to help make pricing more efficient and profitable. It not only helps your business stay consistent, but it saves hours of manual admin work as well as allows you to get the best costs every time. With a practice template and guide, you'll be able to save hundreds or even thousands of dollars from what would otherwise have been lost in mistakes.
In the past, companies would have to manually keep track of costs and prices. A template is a way for businesses to make it easier on themselves by managing customers, invoices and quotes within an online software system. Template management helps reduce time in cost management as well as create more accurate pricing.
HVAC Flat Rate Pricing (Pros & Cons)
When it comes to HVAC pricing, there are both pros and cons. Flat rate pricing is a great option for companies that have consistent work with the same type of customers. On the other hand, flat-rate pricing can be unaffordable when your company's contracts are not as steady or consistent.
The process of creating relevant and valuable content in order to attract, acquire, and engage your audience is known as content marketing. A well-thought-out content marketing strategy can help a company become a thought leader.
A good HVAC price book ensures error free pricing for your techs and customers.
A HVAC price book enables a tech to know what the customer wants and needs without having to ask them every time. It also ensures that pricing is always up-to-date, accurate, and error free.
Price books are a great way to ensure that your techs and customers have the right price. This is done by listing all of the most common HVAC models, features, and options in one place so you can easily find what they need for their job or renovation project.
Creating PriceBooks with ServiceFolder
ServiceFolder is an all-in-one field service management software providing solutions for many industries. ServiceFolder's HVAC business software is a mobile integrated Field Service Software. With ServiceFolder, PriceBooks are created in three easy steps
1. Create Products and Services
2. Create Bundles/Tasks:
A Bundle or a Task is collection of products and services to accomplish various Jobs & Installations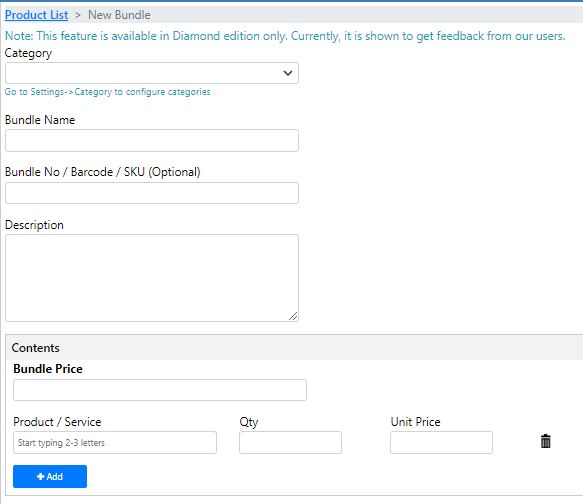 3. Create a PriceBook.
Add the Bundles/Tasks to the price book

Printing PriceBooks with ServiceFolder
PriceBooks can be named like Good, Better & Best. Select the pricebooks and the pricebooks prices are printed in columns for better presentation

Get started with ServiceFolder
Manage Jobs & Staff
On Site Quote and Invoice
On Site Notes and Photos
Sync with Quickbooks Online
Print Designer for all Documents
Equipment/Asset Management
Customer Management
Leads Management
Inventory Management
Customer Notifications
Customer Fields
PriceBooks