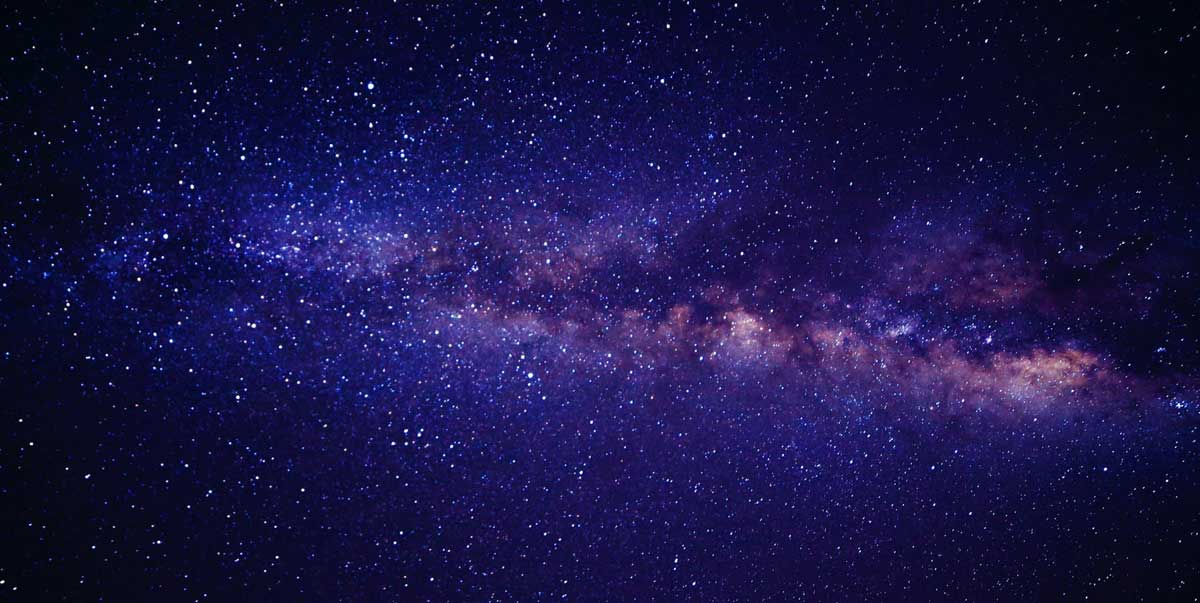 Top 20 Must Have Handyman Apps For Simplifying Your Job
---
Being a handyman comes with its own set of challenges. With the right tools and apps, you can simplify your job significantly. In this article, we will be discussing the top 20 must-have handyman apps that can make life easier for any professional.
These apps are designed to help you stay organized and on track while also giving you access to helpful resources like customer reviews, project management options, and other specialized features. Whether you're a seasoned veteran or just starting out in the business, these apps could prove invaluable in streamlining operations and making sure all your jobs come off without a hitch. So let's take a look at some of the best handyman apps available today.
ServiceFolder
Service is a comprehensive tool designed to streamline your handyman operations, whether you're working on-site or at the office. With the ServiceFolder app, you can easily communicate with clients, monitor your team's progress, and manage your business from anywhere.
Here are some ways that ServiceFolder can help you effectively manage your electrical business:
Effortlessly schedule handyman jobs and delegate them to the nearest team member.

Create professional and polished quotes that can be converted into invoices.

Manage your customer information effortlessly using the field service CRM.

Monitor time and expenses directly from your mobile device.

Send reminders and follow-ups to ensure appointments are kept and customers are satisfied.

With ServiceFolder, you can effectively manage all aspects of your handyman business and increase your chances of success.
Taskrabbit
TaskRabbit is a leading handyman app, providing homeowners with the ability to outsource chores and light repairs. With a few clicks of a button, users can find vetted professionals in their area ready to tackle all sorts of tasks. TaskRabbit has consistently gathered positive reviews since its launch in 2008 and continues to be one of the top rated apps in this category.
The main competitor for TaskRabbit is Handy — while they offer many similar services, TaskRabbit stands apart due to its expansive network of workers across North America. Other alternatives include Porch and Homee which both provide access to skilled craftspeople but do not have as wide a reach or range of services available compared with TaskRabbit.
TaskRabbit offers same-day service at competitive rates that appeal to customers looking for convenience and affordability when it comes to home repair projects. It also provides additional protections like background checks on its contractors so users feel safe hiring them for jobs around the house. All these factors contribute towards making TaskRabbit an attractive choice for anyone needing help with odd jobs or small repairs quickly.
Homeadvisor
Moving on from TaskRabbit, the next app to consider is HomeAdvisor. This app allows users to find and compare local professionals for home improvement projects such as cleaning, landscaping and remodeling. It also provides reviews, ratings and comparisons of services provided by different companies which makes it easy for customers to make informed decisions quickly.
Here are three reasons why HomeAdvisor is a must-have handyman app:
Homeadvisor Reviews – Customers can read real customer reviews before hiring a service provider or contractor.
Homeadvisor Ratings – The app features ratings of contractors based on their experience level and quality of work they have done in the past.
Homeadvisor Comparisons – Users can compare different providers side-by-side so that they can choose one that best suits their needs and budget.
Overall, HomeAdvisor offers an easy way to find reliable professionals without spending too much time researching them individually online. With its robust search capabilities, it can help people save money while finding reliable handymen who get the job done right!
Handy
Handyman jobs typically involve a lot of tedious work. But with the right apps, you can make your job easier and simpler! Here are 20 must-have handyman apps that will help you get the job done faster and more efficiently:
| App Name | Description |
| --- | --- |
| Home Repair & Maintenance Guide | A great app for DIY tips on basic repairs, maintenance techniques, and tool maintenance. |
| Fix it Pro | An easy-to-use app to help identify common problems in your home or office. It also provides repair instructions and helpful advice. |
| Housecraft | This app helps keep track of all tasks around the house, so you can stay organized when tackling projects. It even has features like cost estimators and project planning tools. |
These apps will save time by providing quick solutions to everyday problems without having to call an expert every time something breaks down. Plus, they're user friendly so anyone can quickly learn how to use them. With these helpful apps at your disposal, handling any kind of repair task won't be too much trouble anymore!
Ihandy Carpenter
iHandy Carpenter is one of the most popular handyman apps available today, designed to make any project easier. It provides an array of helpful features that allow users to accurately measure and create precise cuts for their projects with ease. Here are some of its top features:
Measurement Tools:
Virtual ruler tool
Bubble leveler
Ruler calibration system
Design Support:
2D/3D design library
Customizable templates
Step-by-step instructions with visuals
In terms of pricing, iHandy Carpenter offers both a free version as well as paid subscriptions which offer additional functionality such as unlimited measurements and access to premium designs. This makes it affordable for anyone looking for a quality app to help them on the job. If you're interested in exploring other options, there are several alternatives out there such as Homely Pro and Handy Man DIY. Both provide similar features at comparably competitive prices.
No matter your choice, having an easy-to-use app like iHandy Carpenter can definitely save time when tackling those tough projects around the house or workplace. With powerful tools and intuitive design support, this app may just be what you need to get the job done right!
Houzz
A handyman's dream come true! Houzz is an absolute lifesaver for any home improvement or DIY project. With its vast collection of ideas, designs and professional services, it almost feels like you have a personal assistant helping you along the way. From small renovations to entire house makeovers, this app has got your back in every instance.
Houzz offers a comprehensive list of services ranging from interior designing to kitchen remodeling. It also provides access to thousands of professionals who can help with all aspects of your project. What makes Houzz stand out among other apps is its ability to match customers with experienced contractors that are right for their job and budget. Plus, there's a large selection of products available at discounted rates which can be used for those DIY projects.
The best part about using Houzz? Its user-friendly interface and helpful features such as live chat support, virtual tours, 3D rendering tools, product reviews and more – making it easier than ever before to get things done quickly and efficiently! Whether you're looking for inspiration or just need some assistance getting started on a renovation project - Houzz has everything you need to ensure success!
Magicplan
MagicPlan is an innovative app that can help simplify a handyman's job. It provides users with the ability to create interactive floor plans and project estimates on their mobile devices. The app is packed with features, including the ability to measure distances in real-time, draw sketch maps manually or by using augmented reality technology, add photos and notes for each room, and generate 3D models from 2D plans. MagicPlan also integrates with third-party apps like Dropbox and Evernote for easy sharing of projects.
The reviews for MagicPlan are overwhelmingly positive – reviewers praise its accuracy and ease of use as well as the availability of numerous customization options for creating different types of floor plans. Additionally, many find it helpful that they can easily share their created projects via cloud storage sites without having to worry about large file sizes.
When it comes to cost, MagicPlan has two pricing tiers: one free version which offers limited functionality and a Pro plan which unlocks all features at $9/month or $79 per year if paid annually. This makes it an affordable solution for any handyman looking to streamline their workflow.
Snappii
Snappii is a must-have handyman app that makes any job easier. This powerful platform provides unique usability, intuitive tips, and glowing reviews from satisfied users. Perfect for the modern craftsman, Snappii simplifies home improvement projects with its comprehensive features:
Streamlined access to detailed plans and specifications
Timely notifications about upcoming jobs and tasks
Ability to create reminders for project checklists
The user interface of this helpful app is simple yet effective; it helps you get your work done quickly so you can move on to other projects faster. Plus, with an extensive database of helpful tutorials, diagrams, videos, and notes available at the click of a button – Snappii really shines in terms of usability and convenience. Reviews say it's one of the best apps out there for those who want to improve their DIY skills without having to resort to costly professional help. All in all, this robust mobile application has just what every handyman needs!
Plumbers Mate
Having discussed Snappii, a handyman app designed to simplify your job, let's now explore Plumbers Mate. This all-inclusive tool offers plumbing tips and pipe fitting advice as well as drain cleaning services, making it the perfect companion for any plumber or home improvement enthusiast.
| Benefits | Features | Cost |
| --- | --- | --- |
| Fast | Pipe Fitting Tips | Low |
| Reliable | Drain Cleaning Tools | Free Trial |
| Easy Access | Troubleshooting Advice | Subscription Based Pricing Plan Available |
With its comprehensive range of features and easy access, Plumbers Mate has been helping tradespeople around the world stay one step ahead in their profession. From free trial period and low cost subscription plans to reliable customer service support, this app is sure to meet all your needs when it comes to fixing pipes and drains. Plus, with helpful troubleshooting advice from experienced professionals on hand you'll never be left stranded again!
Plumbers Mate is an invaluable asset for anyone looking to get their hands dirty with some DIY plumbing work – so why not give it a try today? You won't regret it!
Wrench
Wrench is an indispensable tool for any handyman. It can be used for many tasks, such as tightening and loosening nuts and bolts, plumbing fixtures, and more. To ensure DIY safety while working with a wrench, it's important to select the right size of wrench that fits correctly over the nut or bolt head you are trying to turn.
In addition to selecting the right size of wrench, proper storage and maintenance of wrenches goes a long way in ensuring they remain functional. A good idea is to group similar sized wrenches together so they can easily be found when needed. Investing in quality tool storage solutions like wall racks or cabinets also helps keep tools organized and accessible.
Finally, energy saving should always be taken into consideration whenever using power tools like cordless drills paired with a socket adapter or impact driver bit set for driving nuts onto bolts quickly and efficiently. This will help conserve battery life and make sure your job is done with minimal effort in no time! Numeric list:
Select the correct size wrench for each task
Group similar-sized wrenches together
Invest in quality tool storage solutions
Use power tools wisely to conserve battery 5) Only charge batteries when needed and according to manufacturer instructions.
Taskeasy
Moving on from wrenches, one of the top 20 must-have handyman apps is TaskEasy. This app simplifies your job by connecting you with pre-vetted and licensed professionals to complete tasks like lawn care, home repairs, and snow removal. With pricing as low as $19 per task, this app offers great value for money compared to its competitors.
TaskEasy reviews are overwhelmingly positive - customers have praised it for being easy to use and time efficient. Furthermore, customer service representatives are friendly and helpful when resolving any issues that may arise. There are also plenty of alternatives available if budget or other considerations come into play – such as HomeAdvisor and Angie's List for finding local contractors in your area.
Overall, TaskEasy stands out among the top 20 handyman apps due to its ease of use, affordability and quality customer service - making it a great option for anyone looking to simplify their job duties.
Bunnings
Bunnings is a great place to go for all of your handyman needs. It provides an extensive range of products, from power tools and hand tools to specialist items like outdoor furniture, sheds, and more. The Bunnings app makes it easy to browse through the vast selection of goods available in-store or online, as well as access helpful information such as bunnings trends, bunnings renovations and bunnings DIY tutorials.
The store also offers various services that can help make any job easier. Services include tool hire and delivery options so customers don't have to worry about transporting heavy materials themselves. In addition, there are experts on-site who can provide advice and assistance when needed.
For those who want to take their projects further, Bunnings has a wide variety of renovation services ranging from simple repairs and maintenance tasks all the way up to full home improvements - no matter what kind of project you're tackling, they will be able to assist with something suitable for your needs. With this in mind, it's clear why Bunnings is one of the top 20 must have handyman apps for simplifying your job; its convenient features combined with reliable customer service make it a great choice for anyone looking for support while completing their projects.
Home Depot
The world of home improvement is an endless array of possibilities, and the tools we have at our disposal can make those dreams a reality. From Bunnings to Home Depot, it's all about giving you the resources to tackle DIY projects with ease. So what does Home Depot bring to the table?
A door dripping in possibility opens up for anyone looking for online tools or local stores – both offer immense value when it comes to DIY projects. With Home Depot, access exclusive discounts on select items, as well as helpful tutorials that provide detailed instructions on how to complete tasks from start to finish:
Get 10% off your next purchase by signing up for emails;
Access free online design services to help plan out renovations;
Find local stores within 25 miles of your address using their store locator tool.
From purchasing power to educational opportunities, Home Depot has everything needed for those wanting to take their homes into their own hands without breaking the bank. Whether tackling big jobs or small ones, they're there every step of the way!
Craftsman
Craftsman is an essential app for any handyman. It provides a comprehensive collection of DIY projects, power tools and carpentry basics that make completing jobs easier than ever before. Whether you are tackling a small home repair job or starting on a bigger project, Craftsman has the right tool to help you get it done quickly and effectively.
The user interface makes it simple to access information related to your specific task. With detailed instructions, diagrams and photographs, users can easily find the necessary steps in order to complete their work safely and efficiently. The app also offers helpful tips for avoiding common mistakes when using power tools and other equipment.
In addition to providing instructional support, Craftsman allows handymen to create customized lists of materials needed for each job. This feature helps ensure that no item gets overlooked so that tasks can be completed without delay. With its comprehensive collection of resources, Craftsman is one of the top apps for making any handyman's job simpler and more efficient.
Workbench
Tackling DIY projects can be a daunting task for any homeowner, but having the right tools and apps at your disposal makes it easier. Workbench is one such app that provides comprehensive guidance on completing all sorts of electrical wiring and power tool-related tasks. It's like having an experienced handyman in your pocket!
Workbench offers detailed step-by-step instructions tailored to each project – whether you're installing light fixtures or building custom furniture. Not only does this make complicated jobs simpler, but it also gives users peace of mind knowing they'll have everything needed before starting work. Plus, helpful illustrations make it easy to visualize what needs to get done.
Overall, Workbench is an incredibly useful tool for anyone looking to tackle their own home improvement projects without too much hassle. With its intuitive design and thorough coverage of electrical wiring and power tools, it's no wonder why so many people count on it as their go-to resource when taking on DIY ventures.
Toolbox
Moving on from the workbench, it's time to look into a toolbox. A good toolbox is an essential part of any handyman's job; without one, you won't have the tools you need for projects in your arsenal. That said, having a well-organized and maintained toolbox will make sure that all of your tools are safe and easy to access when needed.
Tool organization is key when it comes to keeping your toolbox organized. Start by sorting them according to type and size so that everything has its place. Label each compartment or drawer with what goes inside so that if you're ever looking for something specific, you can find it quickly and easily. Additionally, use foam inserts or other dividers within drawers to further organize small items like screws and nails which would otherwise get lost amongst larger items like hammers and wrenches.
Safety should also be taken into consideration when handling toolboxes. Make sure all power cords are kept away from water sources as these could lead to electrical accidents. Avoid stacking boxes too high as this may increase the risk of injury due to falls - keep your weight evenly distributed across multiple levels instead of just one stack! Last but not least, ensure proper maintenance of your tools - regular cleaning and lubrication will help extend their lifespan significantly over time while making them easier to use in future jobs.
Toolbelt
The truth is that many handymen don't have the luxury of having all their tools and supplies in one place. With ToolBelt, homeowners can now keep a comprehensive collection of DIY basics, kits, repair tips, and more at their fingertips.
ToolBelt makes it easier to find what you need for any project quickly and easily. It provides users access to an extensive database of useful items:
DIY Basics – Everything from power drills and saws to hammers and screwdrivers are available on this app.
DIY Kits – If a homeowner isn't sure exactly what they'll need for a job, ToolBelt offers easy-to-assemble kits with everything they could possibly require.
Repair Tips – This platform also includes helpful advice on how to complete different types of jobs, as well as suggestions for materials and equipment needed to get the job done right.
Equipment Rentals – For those who don't want or need to purchase expensive tools upfront, ToolBelt features rental options so users can rent necessary items for any project without breaking the bank.
Whether tackling minor repairs around the house or taking on large scale projects like remodeling a kitchen or bathroom, ToolBelt has something for everyone. The user-friendly interface makes it simple to find what you're looking for fast - no matter your skill level - so you can spend less time searching and more time getting the job done!
Ace Hardware
Ace Hardware is a popular choice among handymen as they offer an extensive range of products at competitive prices. Reviews have been positive, with customers praising the quality and reliability of Ace Hardware's products. They carry items such as tools, building materials, electrical supplies, paint, plumbing fixtures, home décor, and more. Furthermore, the company provides helpful guides to help customers select the best product for their needs.
If you want to know more about a specific product before buying it from Ace Hardware, then there are plenty of resources available online that provide detailed reviews from past customers. Additionally, these reviews can also provide information on pricing so you can make sure you get the best deal possible. Plus, many sites will compare different stores' prices side-by-side so you don't miss out on any great deals or overpay for something.
When shopping at Ace Hardware for your handyman job needs, rest assured knowing that you'll be getting reliable products backed by good customer service. The store has earned its reputation in part due to its knowledgeable staff who are always willing to answer questions and help find exactly what you need without breaking the bank.
Plumb-Pro
Plumb-Pro is an essential handyman app for any job. It offers everything from basic plumbing fundamentals to more complicated DIY repairs and pipe fitting, making it the perfect go-to guide for all of your home improvement needs. It's a toolbox of helpful hints and tips that'll have you tackling challenges with ease!
Picture this: You're in the middle of a particularly tricky repair project when suddenly something goes wrong - but not to worry! Plumb-Pro has got you covered. With its comprehensive library of videos, tutorials, and step by step instructions, you'll be able to get up to speed quickly so you can finish your task without missing a beat.
With Plumb-Pro at your side, those pesky problems won't seem quite as daunting anymore. Here are just some of the features it offers:
Detailed explanations on how to complete various types of plumbing projects
Easy access to diagrams and schematics for different kinds of pipes and fittings
A variety of tools designed specifically for DIYers like yourself
Professional advice from experienced plumbers who know their stuff So don't let plumbing issues slow down your progress - turn to Plumb-Pro first instead!
Myhammer
MyHammer is a handyman app that helps to make your job easier. It features an easy-to-use interface and allows you to create a profile so customers can review your work and get in touch with you quickly. MyHammer also has great reviews from users all over the world, which speaks volumes about its quality.
Pricing for MyHammer varies depending on how much of the service one needs. There are packages available for both basic and advanced services, as well as custom options if needed. All prices are clearly stated, making it easy to select what's best for each customer's individual needs.
Overall, MyHammer is a great tool to have when tackling any home improvement project. Its intuitive design makes it simple to use while delivering excellent results. The pricing structure is straightforward and offers different levels of service to ensure everyone gets exactly what they need without breaking their budget.
Homee
Homee is an easy-to-use app that makes home repairs and maintenance a breeze. It offers tools to help you with everything from basic DIY projects to more complicated tasks like plumbing, electrical work, painting, carpentry and more. Homee features:
Real time scheduling and booking of contractors for any job
Customizable job lists so you can always keep track of what needs to be done
Automatic reminders when jobs are due
Video tutorials and helpful tips on how to tackle various repair tasks
The pricing structure of Homee is also very reasonable compared to other handyman apps - the basic version is free with the option to upgrade for additional services if needed. Reviews say that its user interface is simple yet powerful enough for even those who have little experience in do it yourself repairs. Homee really stands out as one of the top 20 must have handyman apps for simplifying your job.
From saving money through lower prices to offering comprehensive solutions all under one roof, Homee has made it easier than ever before for homeowners to take care of their own problems instead of relying solely on professionals. In addition, you'll never worry about missing appointments or forgetting important tasks again thanks to Homee's automated reminders!
Instatrim
Continuing our list of must-have handyman apps, InstaTrim is another top choice. This app has been rated 4.7 out of 5 stars in over 1,400 reviews and is praised for its easy installation process. So let's explore what this app can do to simplify your job.
InstaTrim features a variety of tools to make home improvement projects a breeze. It offers an automated air sealing system which quickly seals any leaks or cracks in walls and floors with a single click. The app also provides pre-cut trim pieces that are ready to install; no cutting or measuring required! Finally, it comes with an intuitive price calculator so you know exactly how much each project will cost before starting the work.
Overall, InstaTrim makes home improvement projects easier than ever before. Its convenient features help save time and money while making sure all jobs are completed correctly the first time around. Whether you're a professional contractor or just getting started on DIY projects, InstaTrim is one app you won't want to be without!
Gofetch
Gofetch is a handyman app that simplifies your job by bringing together customers and service providers in one place. It allows users to easily search for local services, compare quotes from multiple contractors, and book appointments online. Gofetch offers an alternative to traditional methods of finding reliable handymen such as classifieds or word-of-mouth referrals.
The pricing model of Gofetch depends on the type of service requested. Prices range from free to reasonable rates depending on the complexity of the task and time taken to complete it. Additionally, there are discounts available if you choose to pay upfront instead of after the work has been completed. Customers can also access reviews posted by other users so they can make informed decisions when selecting their preferred contractor.
Overall, Gofetch provides a convenient way for customers to find qualified professionals at competitive prices with just a few clicks. Its streamlined interface makes searching for services quick and easy while its customer ratings provide valuable insight into a contractor's history and quality of work. With this powerful tool at your fingertips, getting any home improvement project done quickly is no longer a hassle.
Fixr
Having explored GoFetch and its capabilities, let's now turn our attention to Fixr. This app is another must-have for any handyman looking to simplify their job. Its features are designed specifically with the busy professional in mind; from creating estimates quickly to scheduling jobs and tracking payments, it has everything you need for a hassle-free day on the job.
Let's take a closer look at how Fixr can benefit you. Unlike other apps that offer similar services, Fixr allows users to compare local prices side by side so they know they're getting the best deal available. The platform also provides easy access to reviews of products and tools, meaning you won't be stuck searching blindly when deciding what materials or equipment to purchase.
When comparing Fixr against its competitors, one thing stands out: its user interface is sleek and intuitively laid out. It takes just minutes to get up and running with this app, drastically cutting down on setup time - freeing up more of your schedule for productive work instead! With all these great features combined into one package, there's no doubt Fixr should be part of your toolkit if you're serious about streamlining your business operations.
Ifixit
One of the most useful handyman apps out there is iFixit. It provides DIY enthusiasts with powerful repair tools and resources to help them tackle their projects efficiently. This app has been specially designed for those who prefer getting creative in finding solutions to problems. With its ever-growing library of guides, parts ordering system and helpful community forums, it offers an invaluable resource for any project you take on.
Here are some great features that make iFixit stand out:
ifixit repair - Get step-by-step instructions and advice from experienced do-it-yourselfers when undertaking repairs or modifications;
diy hacks - Check out tips and tricks from other users that can help save time and money while working on a project;
parts ordering - Easily find replacement components online with just a few taps of your finger.
Whether you're trying to build something new or fix something old, iFixit has everything you need to get the job done right! From detailed how-to tutorials to helpful discussions about common issues, this app will be sure to keep you busy as you set off on your next adventure.
Taskerly
Taskerly is an app that makes life easier for handymen. It helps with job planning, scheduling and invoicing — all in one place. The features of Taskerly are designed to simplify the process of managing multiple jobs at once.
| Feature | Usability | Price |
| --- | --- | --- |
| Job Scheduling | Simple & Intuitive Design | Free Basic Plan |
| Invoice Generator | Automated Billing System | Flexible Subscription Plans Available |
| Customer Database Management | Easy To Use Interface & Navigation Bar | Affordable Prices For Premium Subscriptions |
The usability of Taskerly is top-notch — it has a simple and intuitive design which allows users to navigate through features quickly. Plus, its automated billing system ensures accurate payment tracking with minimal effort from the user's end. Furthermore, customers can manage their database easily using this platform as well.
When it comes to pricing, Taskerly offers a free basic plan along with flexible subscription plans available for those who need more advanced features. Moreover, these premium subscriptions come at affordable prices so even small businesses won't have any trouble affording them. All in all, Taskerly provides great value for money when compared to other similar apps on the market today.
Frequently Asked Questions
What Is The Cost Of Each Of The Handyman Apps?
When it comes to cost, there are a variety of pricing models available for handyman apps. Many offer subscription-based plans or tiered pricing structures depending on the features you need. It is important to compare prices and find an app that fits your budget as well as provides the essential tools necessary to simplify your job.
What Type Of Tasks Can Each Of The Apps Help With?
The features of the handyman apps are like a Swiss Army knife, able to tackle any task imaginable. With app features that facilitate task automation and time tracking, these tools can help you get more done in less time. From simple tasks such as changing out lightbulbs or unclogging drains, to complex repairs involving carpentry or electrical work, there's an app for almost every need when it comes to completing household projects and maintenance jobs.
Can The Apps Be Used For International Handyman Jobs?
Using handyman apps for international jobs can be a difficult task due to the various regulations, cultural differences, and language barriers that come with it. It's important to ensure you have an understanding of the local laws before beginning any job as well as being aware of how different cultures may view certain tasks or materials. Additionally, having some knowledge of the local language is essential when communicating with customers across borders.
Are These Apps Available For Both Android And Apple Devices?
Are you looking for the perfect handyman apps that can make your job a breeze? You're in luck! With dozens of options available on both Android and Apple devices, reviewing specs, comparing features, and assessing compatibility has never been easier. From the mind-blowing capabilities to the dazzling aesthetics, these must-have handyman apps will revolutionize how you approach jobs. Simply put - there's nothing quite like it.
Are There Any Free Versions Of These Apps?
When it comes to user reviews and customer feedback, one of the first questions that come up when looking at handyman apps is whether or not there are free versions available. Many of these applications do have a pricing model associated with them, but some offer basic features for free or have freemium options where users can upgrade as needed. It really depends on what type of app you're looking for – some may be completely free while others might require financial investment. The best way to find out which ones work best for your needs is to read through the user reviews and customer feedback before making a decision.
Conclusion
We can all agree that having the right handyman apps on-hand makes life a lot easier. The top 20 must have apps for simplifying your job are incredibly valuable tools to make sure you get tasks done quickly, efficiently, and professionally. From helping with international jobs to making sure we have the right equipment no matter where we go, these helpful apps allow us to stay ahead of our competition by streamlining our workflows. With so many options available now at an affordable cost, they're definitely worth investing in if you want to succeed as a handyman.
Imagine being able to instantly access any app or tool needed while out on the job - it's like having a virtual assistant in your pocket! These essential apps will save time and money, setting you up for success wherever you go. So don't hesitate; invest in these must have handyman apps today and simplify your job!

Try

Now
---
ServiceFolder's field service scheduling software free plan is perfect for small businesses with up to three people or less. It includes time tracking, scheduling, and mobile app features that make it one of the best mobile field service management software solutions for small businesses available. It is perfect for any small business company within the field service industry that wants to use technology to increase performance and productivity.