Software is the most essential element of the field service business. Without the software, it will become very difficult to manage their business. As the field service business has a direct connection with the customers, it has to perform all the operations very neatly on time. One of the major troubles they use to face is the management of their task. Taking job orders to complete and report them requires a series of activities that are quite complicated. One minor loophole in the process is enough to disrupt the whole service. That's why they use dispatching software for service companies. Software like Tookans, Quickallot, Salesforce, Service Titan, and much more work efficiently in the field service sector.
Get started with ServiceFolder
Job Scheduler Software
Job Scheduler module will make it easy to plan and schedule Jobs based on Field technicians availability. ServiceFolder provides three views for easy scheduling of work orders to field workers. The monthly, weekly and daily view helps in balancing the job scheduled to field service workers.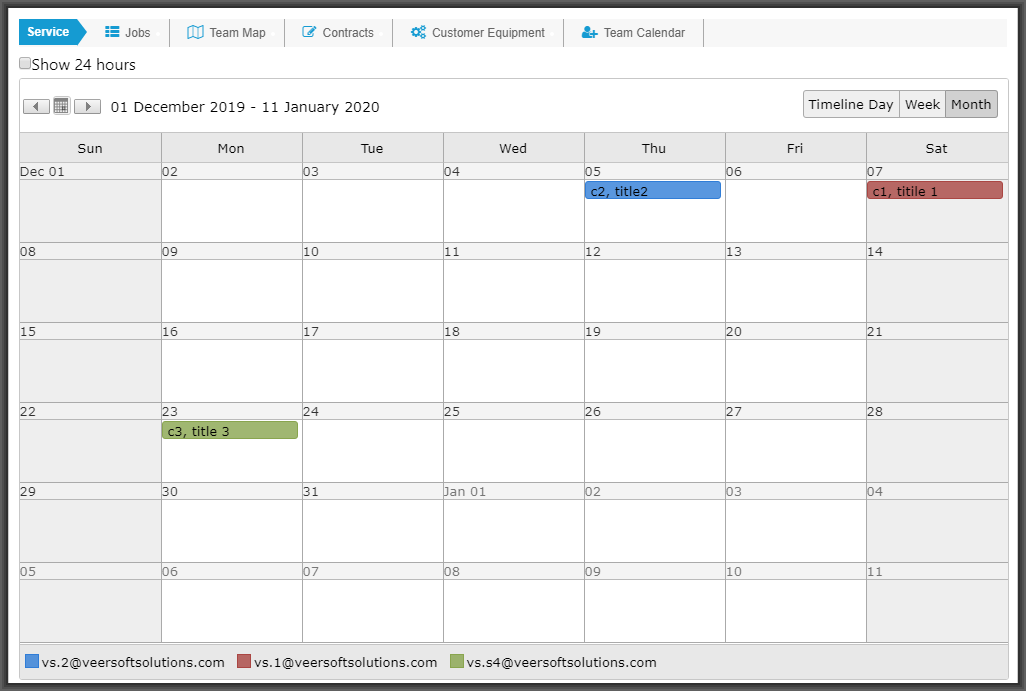 Free - 3 Users - Start Now
Contact Us
What is service company dispatch software?
Dispatch software is a useful technology that controls the field service operations. The software has a system to take job orders, analyse the jobs' nature, and divide them into the skilled engineers and technicians. The GPS tracker helps to track the location of customer and field technicians. After allocating the job, the software can track the progress of the service. The mobile application has advanced facilities to update the status of a job, interact with the customers, re-generate the job orders, etc.
How much does the service company dispatch software cost?
You can select any of the software that is available online. Your business operations, number of users, and the budget are the most important factors here. Some software has the free trial version for a limited time. You can use that, but it won't allow using all the available features that the software offers. For that, you need to spend money. The expenses of the dispatching software for service companies will increase with its features and the number of users. The basic usage cost mmaximum $100 per month. But you have to be ready to pay more to get the maximum benefit of it.
---