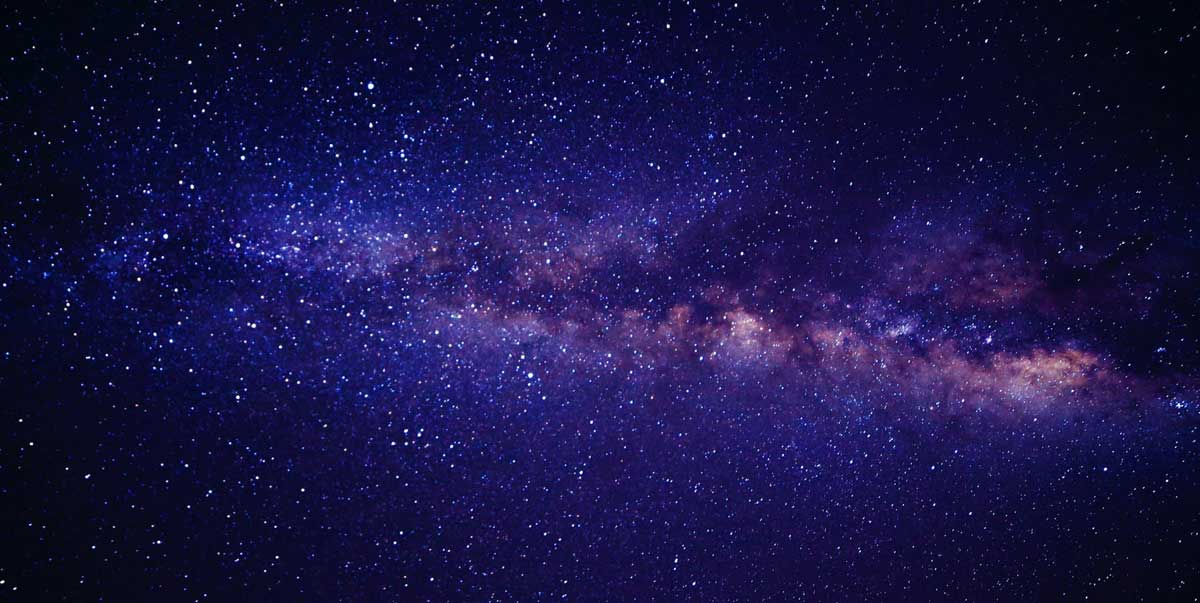 Field Service Technician And Field Service Engineer: The Complete Guide
---
Field Service Management Software provides complete software solutions for back office and field service technicians to improve the servicing of the customer job at the customer location
It is unbelievable that so many people are not familiar with the field of field service. There is a huge demand for this type of work and yet, almost no one knows what it entails or where to start when looking into their options.
You have tried your hand at other careers in the past but none compare to becoming an engineer or technician because they offer so much more than just money. This article will tell you everything you need to know about earning a living and growing as a Field Service Technician and Field Service Engineer.
What is a Field Service Engineer?
servicefolder-blog-images/field-service-engineer-and-technician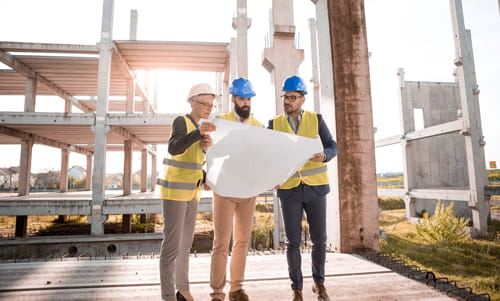 A Field Service Engineer is an engineering professional that holds both technical and managerial knowledge. They are responsible for the repair, maintenance, and installation of various systems within their trade. In addition to this, they also manage teams of technicians, assign tasks, troubleshoot, create reports, and maintain customer relationships. As such, field service engineers are engaged in a variety of industries like telecommunications, computer hardware & software, electricals, mechanics, etc.
They help customers with their technology needs. They have a Bachelor's degree in engineering and previous experience in field service management. They must be good problem solvers and troubleshooters, as well as good communicators. Depending on the industry, a Field Service Engineer's skills and responsibilities may change.
How to Become a Field Service Engineer
In order to become a field service engineer, you need to have an associate degree or vocational school certificate in field service engineering. Field service engineers typically focus their training in one area of expertise, such as the medical field. In order to stay up-to-date with all the advancements in technology, a competent field engineer should showcase some of the essential skills: knowledge of computer software and hardware, problem-solving abilities and analytical thinking, and organizational skills and tasks management.
Field service engineers work in a variety of technical fields, repairing and maintaining machines and equipment. They often have the advantage of being able to move easily around the world to where their services are needed. In order to be a field service engineer, you need both technical skills and "people" skills. You'll need to be able to communicate with people who are not technicians, understand their needs, and find solutions that meet those needs.
Is Being a Field Service Engineer a Good Job?
Field service engineers are responsible for the installation, repair, and maintenance of machinery and equipment. They work with clients to diagnose and solve problems with their products. Field service engineers are expected to take on more job responsibilities than field technicians. They may be required to give presentations, write reports, and lead teams. A field engineer is an excellent job for an individual who likes the managerial and technical aspects of the job.
In conclusion, field service engineers are responsible for providing support to customers and need to have good problem-solving skills. They must also be able to work with other departments in order to provide the best customer service possible. Furthermore, they must have a strong understanding of technology and be able to use it when needed. Finally, being a field service engineer is a demanding job but it can be very rewarding if you are successful in doing your job well.
What's it like to work as a field service engineer in a big company?
Field service engineers are responsible for working with companies to ensure the proper functioning of their technical and maintenance sides. They may be asked to devise strategies for or evaluate certain aspects of a business. This might include implementing sensor technology, analyzing facilities according to global standards, or ensuring safety and security precautions are taken. Field service technicians often have a more hands-on role in their work, repairing or maintaining machines and other equipment on-site.
What is a Field Service Technician?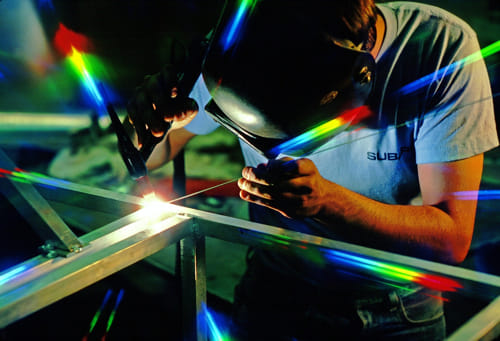 A field service technician is a professional who provides on-site support to customers who are having issues with their technical equipment. They are typically trained in telecommunications, electrical, mechanical, and computer hardware. Their job responsibilities include responding to customer queries or service requests, supporting customers who face issues with their technical equipment, providing preventative maintenance, and completing repairs.
They provide technical support for customers in the field. They work with customers to identify and solve technical problems using equipment and technology that are typically found in an office or lab setting. Field service technicians are responsible for troubleshooting and repairing equipment, maintaining records, and coordinating with other departments within the company.
How to Become a Field Service Technician
Field service technicians are the backbone of many heavily technical industries. They must have both excellent technical skills and people skills in order to be successful. Furthermore, one of the benefits of field service technician work is geographic mobility; technicians often have the opportunity to travel to different parts of the country or world in order to work on various projects. Additionally, field service technicians often have a deep understanding of the industry in which they work, making them invaluable resources for their employers.
They work on a variety of machines in a wide range of industries. To become a field service technician, you need to have an associate degree or vocational school certificate in a field service engineering program. Essential skills for becoming a field service technician include mechanical skills, communication abilities, knowledge of computer software and hardware, problem-solving abilities and analytical thinking, organizational skills and tasks management, attention to detail, and more.
Is Being a Field Service Technician a Good Job?
Field service technician jobs are available in a variety of industries, but the outlook for job growth varies depending on the field. For example, electrical engineering technician jobs are only expected to grow by 2% in the next decade, while civil engineering technicians can expect 9% job growth. A field service technician is a trained professional that travels to client locations, responds to client queries or service requests, and completes repairs or maintenance as needed.
Yes, being a field service technician is a good job. There are many job opportunities for field technicians and they are in high demand. In order to become a field technician, you need a high school diploma or an associate degree, relevant technical certificates, and work experience as a field technician. You also need good time management skills, mechanical and electrical aptitude, problem-solving abilities, the ability to diagnose problems with the right equipment, customer service skills, and preventive maintenance skills.
Field Service Engineer vs. Technician Comparative Difference
There are a few key differences between field service engineers and technicians. Field service engineers typically have a bachelor's degree in engineering, whereas technicians usually do not. Field service engineers are paid more than technicians. The field service engineer is in charge of the entire installation, while the technician primarily focuses on specific tasks or functions within an installation.
Field Service Engineers and Field Service Technicians both play an important role in servicing and repairing equipment. However, there are some key distinctions between the two roles. Field Service Engineers typically have more technical expertise than technicians and are responsible for designing a proper system with available resources. They also work on their own or with a team for repair. On the other hand, technicians are often focused on the tactical execution of repairs and are typically assigned to specific tasks.
They have different educational qualifications
Field engineers are needed to have a four-year degree in order to be competent for the position. This is due to their more advanced job responsibilities and the greater knowledge they need in order to fulfill their role. Field technicians, on the other hand, may join a field service management organization with an associate degree or based on the training they have received in their lives. The difference in job roles is often the toughest part of this comparison because of the varying levels of responsibility and expertise required. However, it should be noted that field technicians typically earn less than field engineers.
They have different responsibilities
Engineers have a variety of responsibilities in their field, which can include designing and developing products, analyzing and solving problems, and training and supervising technicians. They are typically paid more than other technicians in the field due to their added expertise and responsibilities.
They have different salaries
There is a lot of difference between the salaries of an engineer and a technician. Engineers have more responsibilities and are involved in more critical aspects of product development. They also earn a higher salary. Technicians, on the other hand, install, troubleshoot, and service products. They are not involved in product development and do not have the same level of responsibility as an engineer.
Streamline Your Field Service Management for Optimal Efficiency
Efficient field service management is crucial for businesses looking to optimize their operations and deliver exceptional service. At ServiceFolder, we provide a range of solutions to help you streamline your field service management processes.
Effective inventory management is key to ensuring smooth operations. Our comprehensive guide on field service inventory management offers valuable insights and best practices to help you maintain accurate inventory levels, reduce costs, and improve customer satisfaction.
For enhanced productivity and organization, consider implementing our user-friendly field service management app. It enables you to manage jobs, track technician locations, and access crucial information on-the-go.
If you're using QuickBooks Online for your accounting needs, integrating it with our field service management software can streamline your processes. Learn more about the benefits of field service management integrated with QuickBooks Online and simplify your financial operations.
Managing inventory across multiple locations can be challenging. Our field service management multi-location inventory functionality allows you to track and control stock levels across different sites, ensuring efficient inventory allocation and replenishment.
Stay ahead of the competition by adopting advanced techniques for optimizing your field service management strategy. Our blog post on advanced techniques for optimizing FSM strategy provides valuable insights into improving efficiency, productivity, and customer satisfaction.
Explore the potential of emerging technologies in field service management, such as AI and augmented reality. Discover how AI can potentially replace humans in certain service field management tasks in our article on AI replacing humans in service field management. Additionally, learn about the applications and benefits of augmented reality in field service in our dedicated guide on augmented reality in field service.
Get an insider's perspective on field service management by exploring our informative article on behind the scenes of field service management. Gain valuable insights into the challenges, strategies, and trends in the industry.
Let ServiceFolder empower your field service management with our comprehensive solutions and expertise.
Get started with ServiceFolder
Manage Jobs & Staff
On Site Quote and Invoice
On Site Notes and Photos
Sync with Quickbooks Online
Print Designer for all Documents
Equipment/Asset Management
Customer Management
Leads Management
Inventory Management
Customer Notifications
Customer Fields
PriceBooks

Try

Now
---
ServiceFolder's field service scheduling software free plan is perfect for small businesses with up to three people or less. It includes time tracking, scheduling, and mobile app features that make it one of the best mobile field service management software solutions for small businesses available. It is perfect for any small business company within the field service industry that wants to use technology to increase performance and productivity.