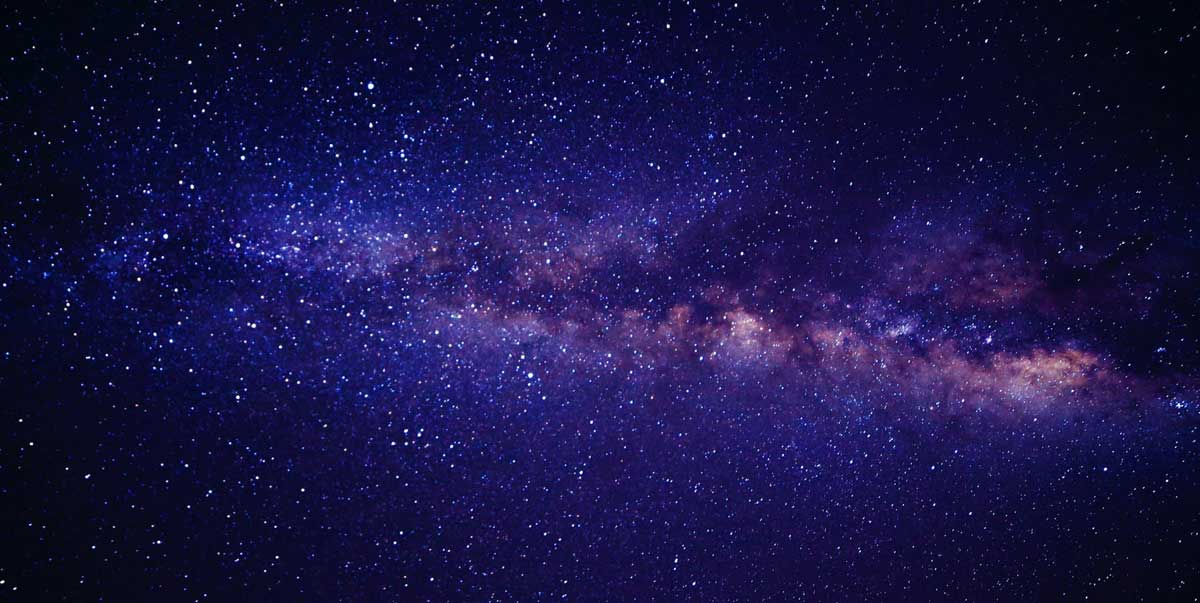 The Best Field Service App for Tracking and Managing Your Field Service Technician
---
Field Service apps let you arrange and schedule visits to clients in a field service management company. Using a mobile app will make your job easier and more efficient. ServiceFolder's free Field service app can help you respond to customer needs more quickly and efficiently in an informative tone using the Keywords.
Field Service app
Field service apps are a great way to help field service technicians manage their jobs, especially when you're working with multiple locations. One of the most popular options is our Field Service app for tracking and managing your field service staff from anywhere!
In addition to being able to generate invoices for work immediately after they're completed, we can also keep track of what customers have been billed in order to avoid disputes. We're a free app that works on both iOS and Android devices, so no matter what your preferences are, you'll love the way we're making field service work for you!
What does the Field Service app do?
A mobile Field Service app enables technicians to access customer information, open appointments in calendar view and have them signed digitally.
Communication during service operations
A field service app tracks service operations, provides maps of the destination, and details about the job.
Field service management software
Field service management software is a business software application that helps businesses manage their field service operations. Field service management software enables organizations to improve productivity, reduce costs, and increase customer satisfaction levels through the use of field service management tools.
A Field Service Management Software is the perfect solution for field service companies looking to improve efficiency, reduce costs and increase customer satisfaction. With this free app, field technicians can manage their schedules with ease using a flexible time-off scheduling system that allows them to take as much or little time off as they need.
The software also provides tools for prepositioning inventory which helps decrease order lead times by up to 50%. It's all about making your company more efficient so you can provide better services at an affordable price.
Get started with ServiceFolder
Manage Jobs & Staff
On Site Quote and Invoice
On Site Notes and Photos
Sync with Quickbooks Online
Print Designer for all Documents
Equipment/Asset Management
Customer Management
Leads Management
Inventory Management
Customer Notifications
Customer Fields
PriceBooks
Mobile Field Service App
Mobile field service app is a software that helps companies to provide on-demand service such as repairs and installations via mobile devices. This platform includes features like location based notifications, customer tracking, customer management, and scheduling.
The best free field service app for tracking and managing your field service staff is ServiceFolder. This mobile application comes in a straightforward style so that you can see all the data in one place, making it easy to update work orders while onsite. The app also saves time by collecting signatures from technicians when they complete their tasks or invoice customers at the end of the day without having them wait for invoices to be sent over email.
ServiceFolder's allows employees to capture pictures of work orders or invoices so that they can upload them to the app. The images are then automatically uploaded and saved in your project folder, which makes it easy to keep track of all field service tasks without any hassle.
Who benefits from field service mobile apps?
Field service mobile apps are becoming more popular because they provide the field staff with the information that they need. They also offer customers better service and convenience. The benefits of a field service app are that it is easy to use, particularly for all parties involved, including managers and technicians.
When you are out in the field with your staff, it can be difficult to keep tabs on them. The ServiceFolder app is a mobile app that uses GPS technology to track and manage your field service workforce even when they're away from their desk or office - this includes any type of work-related activities like servicing customers' devices, coordinating deliveries, logistics management for shipment delivery services and more.
The best part? It's completely free!
Market Trends to Understand
The field service industry is a rapidly changing market, and companies need to stay on top of the latest trends. There are many IoT opportunities for this industry, including smart devices, analytics software, and more. The future of field service will be mostly driven by IOT technology.
In the current business ecosystem, mobile strategies are being implemented so that field service technicians can relay information to office personnel in real time. Mobility is a key factor for field service managers who often focus on ruggedized devices and frequent travel. Business-rugged devices provide protection from mud, rain or corrosion while semi- or fully-rugged ones protect smartphones and tablets from falls during hazardous working conditions.
Benefits and Features of a Free Field Service App like SeviceFolder
Create new customers on site
Field technicians can quickly create a customer. The individual can also view customers in the system and create new jobs on the field.
The technicians are also familiar with the company's products and services and can effectively use them when creating jobs. All of these things help the technician on the job site do a better job without having to call the office. As a result, the company and the entire team are able to do their jobs without interfering with one another and improve customer service.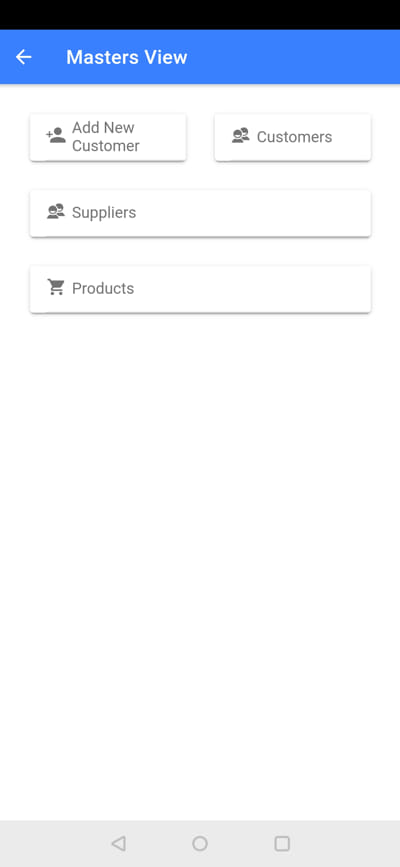 On site Customer Signature
Is it your company's policy to collect the customer's signature after the job is completed successfully?
On the mobile, the technician can collect the customer's signature. Following signature collection, the signature is saved in the customer's job record for future reference and printing.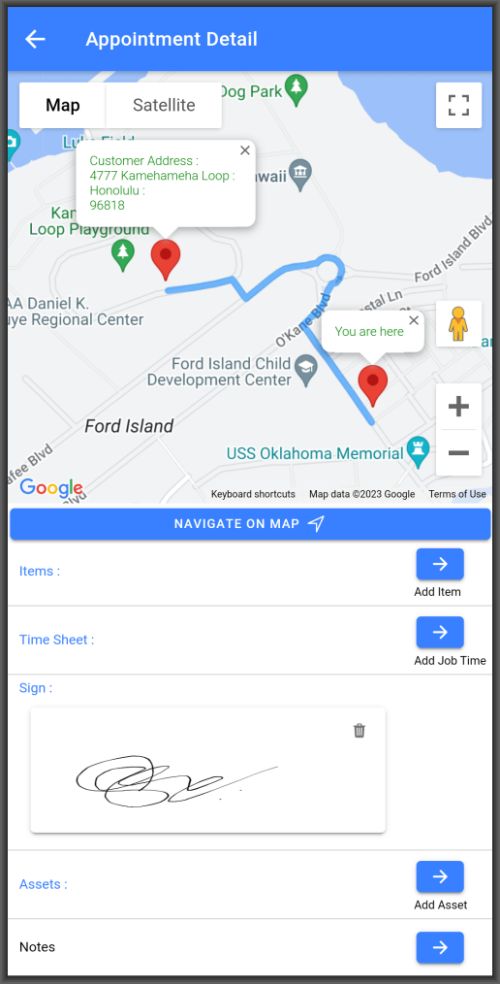 Create Jobs/Appointments on site
The mobile app provides all of the tools needed to complete daily tasks efficiently. The technician can look up appointments/visits based on a variety of criteria, such as 'today appointments' and 'upcoming appointments.' The technician can plan his or her work without having to contact the office staff, saving time.
The job is updated in real time on the mobile device. The technician's activity is immediately visible to the office staff. The following activities carried out by the technician are GPS tracked.
GPS recorded activities.
Update of Note
Re-Schedule of the appointment
Make a new job
Update the status of the job
Furthermore, the technician has all of the customer's information, including the phone number. The technician can call the customer directly from the app, providing a faster way to reach the customer without having to use the dialpad.
Create Invoice and record the money recieved
Create sales invoices at the customer location and also send email and sms of the estimate. The mobile app also lets you record the money received and is automatically updated to the backend for office staff viewing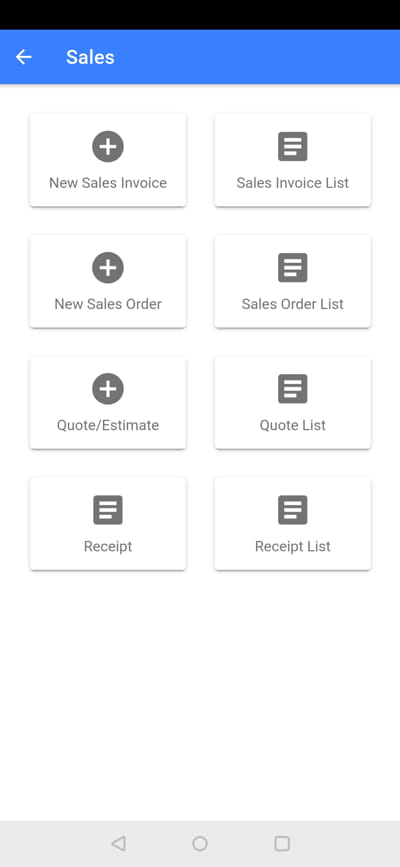 Collect payments anytime, anywhere
ServiceFolder is a free field service management app that allows you to easily and conveniently collect payments from your customers. There is no transaction fee, which makes it much faster and easier than other services out there.
ServiceFolder integrates with payment methods such as Stripe, and more will be announced soon
Create onsite estimates
Create onsite estimates for your customers with ServiceFolder. With this app, you can send an estimate to a customer in the form of either email or print it out right away. This is great if you want to quickly create estimates on the fly and take care of any little problems that may arise while creating them.

Try

Now
---
ServiceFolder's field service scheduling software free plan is perfect for small businesses with up to three people or less. It includes time tracking, scheduling, and mobile app features that make it one of the best mobile field service management software solutions for small businesses available. It is perfect for any small business company within the field service industry that wants to use technology to increase performance and productivity.